Worth-the-splurge beauty items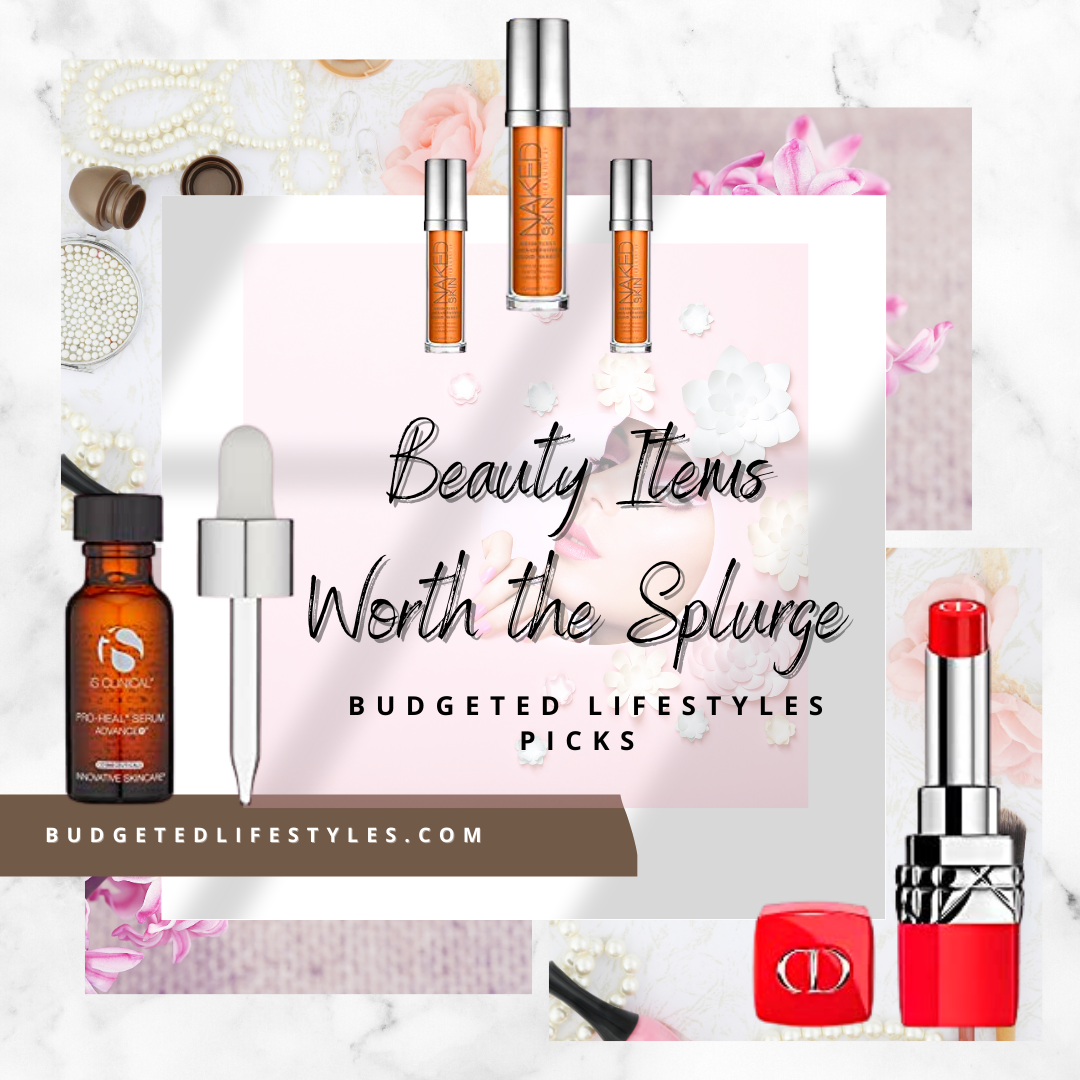 There are a ton of affordable, quality beauty products that are available based on individual preferences. Occasionally, we venture over into the premium-brand section and just want to go all out and splurge on foundations, skin serums, or lipsticks — as long as it looks great.
Top three beauty products we highly recommend, if you're looking to treat yourself or someone special.
Top Foundation Splurge
Let's face the facts- there's something special about an expensive beauty that sets it apart from the average or drugstore equivalent. Ready to get these amazing products? You are totally worth it!
---
Did you find the items listed in this article helpful? What are some of your ideas? How have they worked for you? Let us know in the comments.
If you enjoyed this article, share it with your friends, on Instagram, or Facebook. Thank You!
**This blog contains affiliate links, but all opinions are our own and we would not promote products that we haven't either a) tried ourselves or b) done our research on! Please see our disclaimer for more information.**
Need more help? Contact us budgetedlifestyles@gmail.com or DM @budgetedlifestyles. Happy Shopping!