Worth-the-splurge beauty items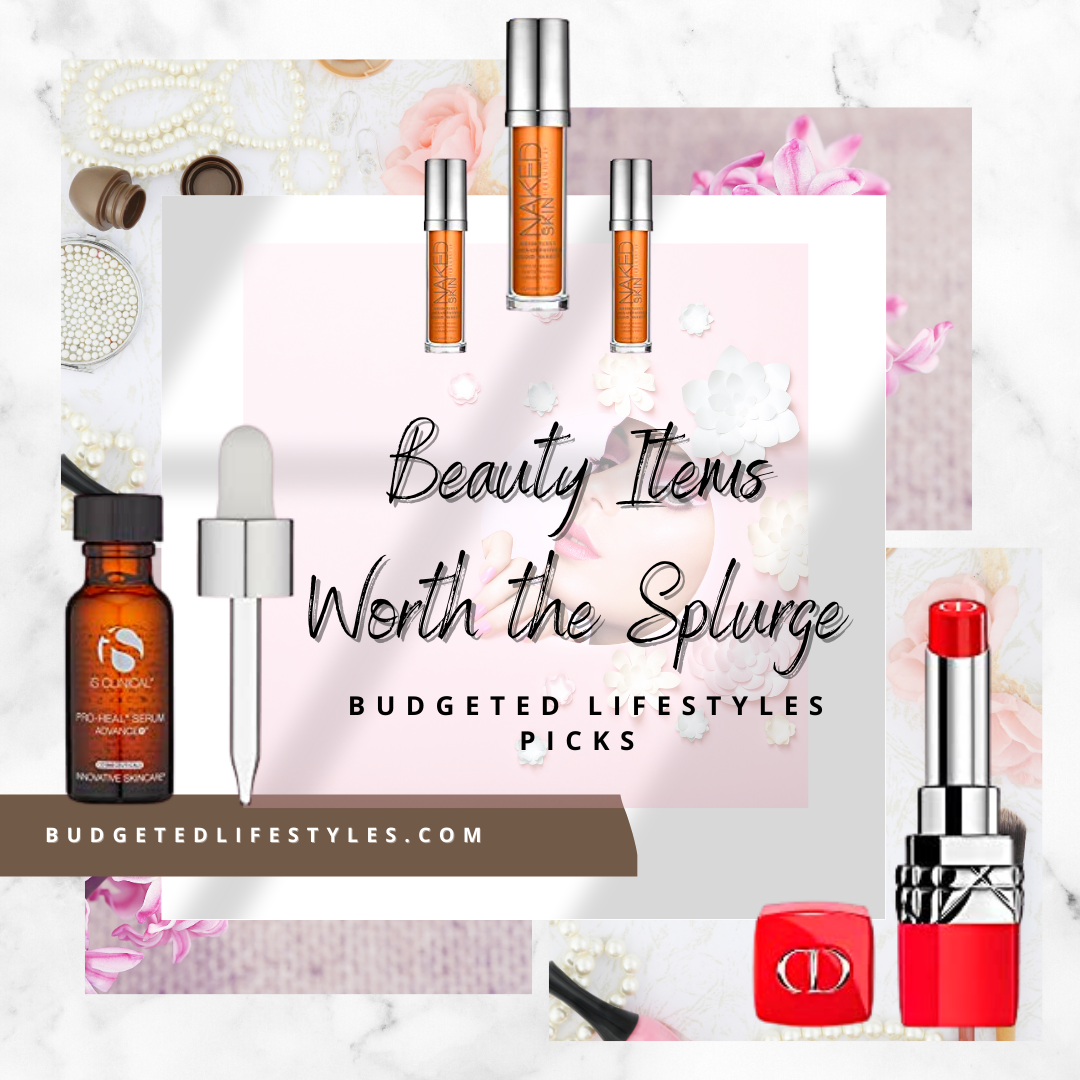 There are a ton of affordable, quality beauty products that are available based on individual preferences. Occasionally, we venture over into the premium-brand section and just want to go all out and splurge on foundations, skin serums, or lipsticks — as long as it looks great.
Top three beauty products we highly recommend, if you're looking to treat yourself or someone special.
Top Skin Serum Splurge
A powerful, comprehensive skin healing serum with natural extracts, antioxidants, and vitamins to alleviate visual signs of acne, rosacea, contact dermatitis, and even insect bites. Olive Leaf extract works with time-released Vitamin C (L-Ascorbic Acid) to provide maximum antioxidant protection and skin health-promoting benefits. Details provided by iS Clinical.
Top Lipstick Splurge
Christian Dior Rouge Dior Ultra Care Lipstick 999 Bloom: Rouge Dior Ultra Care is the 1st Dior lipstick infused with flower oil, ultra lip-care, and 12-hour wear.
Inspired by the flowers so dear to the House of Dior, it comes in a range of soft colors with a luminous, pearly-matte finish. Details provided by Dior.
Top Foundation Splurge
The Urban Decay foundation gets a lot of high reviews from leading beauty editors, this is a barely-there formula; it feels so natural.
this foundation helps protect skin from dehydration, oxidative stress & accelerated aging. Infused with Green Tea & Vitamin E, rich in anti-oxidants. Helps neutralize free-radicals & promote collagen production. Loaded with light-diffusing spheres to cover imperfections. Details provided by Urban Decay.
Let's face the facts- there's something special about an expensive beauty that sets it apart from the average or drugstore equivalent. Ready to get these amazing products? You are totally worth it!
---
Did you find the items listed in this article helpful? What are some of your ideas? How have they worked for you? Let us know in the comments.
If you enjoyed this article, share it with your friends, on Instagram, or Facebook. Thank You!
**This blog contains affiliate links, but all opinions are our own and we would not promote products that we haven't either a) tried ourselves or b) done our research on! Please see our disclaimer for more information.**
Need more help? Contact us budgetedlifestyles@gmail.com or DM @budgetedlifestyles. Happy Shopping!