Top Trendy Outfits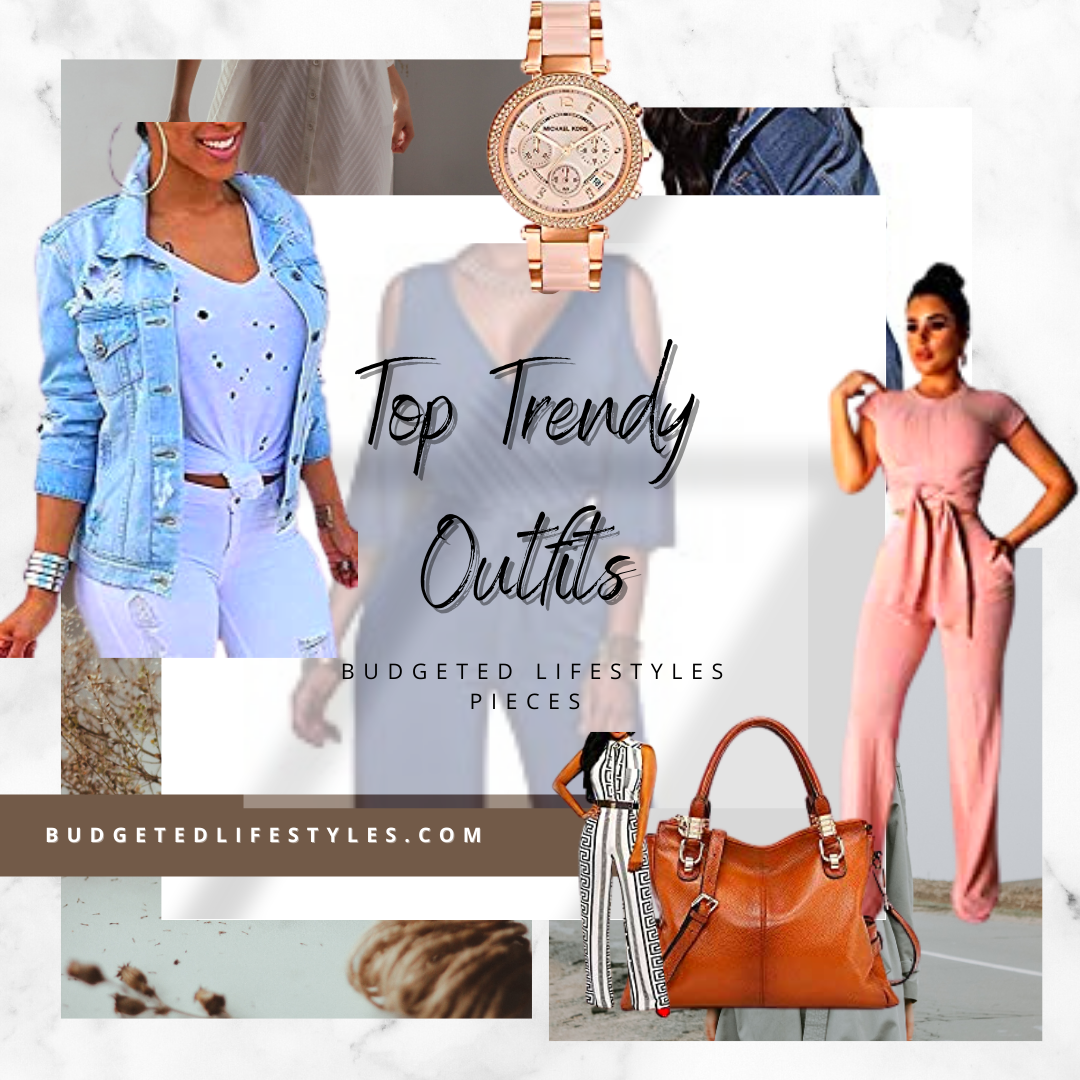 Elegant or Casual jumpsuits make a great alternative to dresses and offer a little more chicness to your summer outfits.
Wear comfortable sandals, a belt, a cute purse, and some stylish sunglasses. If you love jewelry feel free to add bracelets and necklaces but don't go overboard. I really liked these jumpsuits because it actually has a defined waist! You can add a belt which can give it a little more structure and character.
Don't be afraid of a two-piece outfit! If you're a little daring opt for an outfit in a bright color. Navy blue, white, black, dark olive green, are safe options but if you love color select one that compliments your skin tone.
Personally, bold colors look nice against my skin tone, which is why I love to mix and match pieces. It fit the environment and they are fun! I stay away from neon colors, they don't compliment my skin tone and I would never wear an outfit in those colors. But these colors look very good on other skin tones.
The wonderful thing about mini dresses is that you can wear them most of the year because of the length. Mini dresses are stylish in the spring, summer, and fall.
When styling a mini dress for the summer or fall always bring a jean or cotton jacket to wear over the dress in case it gets chilly. During the start of fall, it can get a little breezy to make sure to layer with a cool jacket!
These jackets are all matching, retro and a little bit relax, quite practical. Great with leggings, skinny jeans, shorts, sneakers, knee-high boots, etc. Suitable for leisure, daily life, party, club anywhere.
We've linked some of our favorite outfits! When you know what to wear you will always look good! Be smart with your color and outfit choices. We hope they give you plenty of outfit inspiration!
Did you find the strategies listed in this article helpful? What are some of your ideas? How have they worked for you? Let us know in the comments.
If you enjoyed this article, share it with your friends, on Instagram, or Facebook. Thank You!
**This blog contains affiliate links, but all opinions are our own and we would not promote products that we haven't either a) tried ourselves or b) done our research on! Please see our disclaimer for more information.**
Need more help, contact us budgetedlifestyles@gmail.com or DM @budgetedlifestyles.