50 Best Beauty and Skincare Products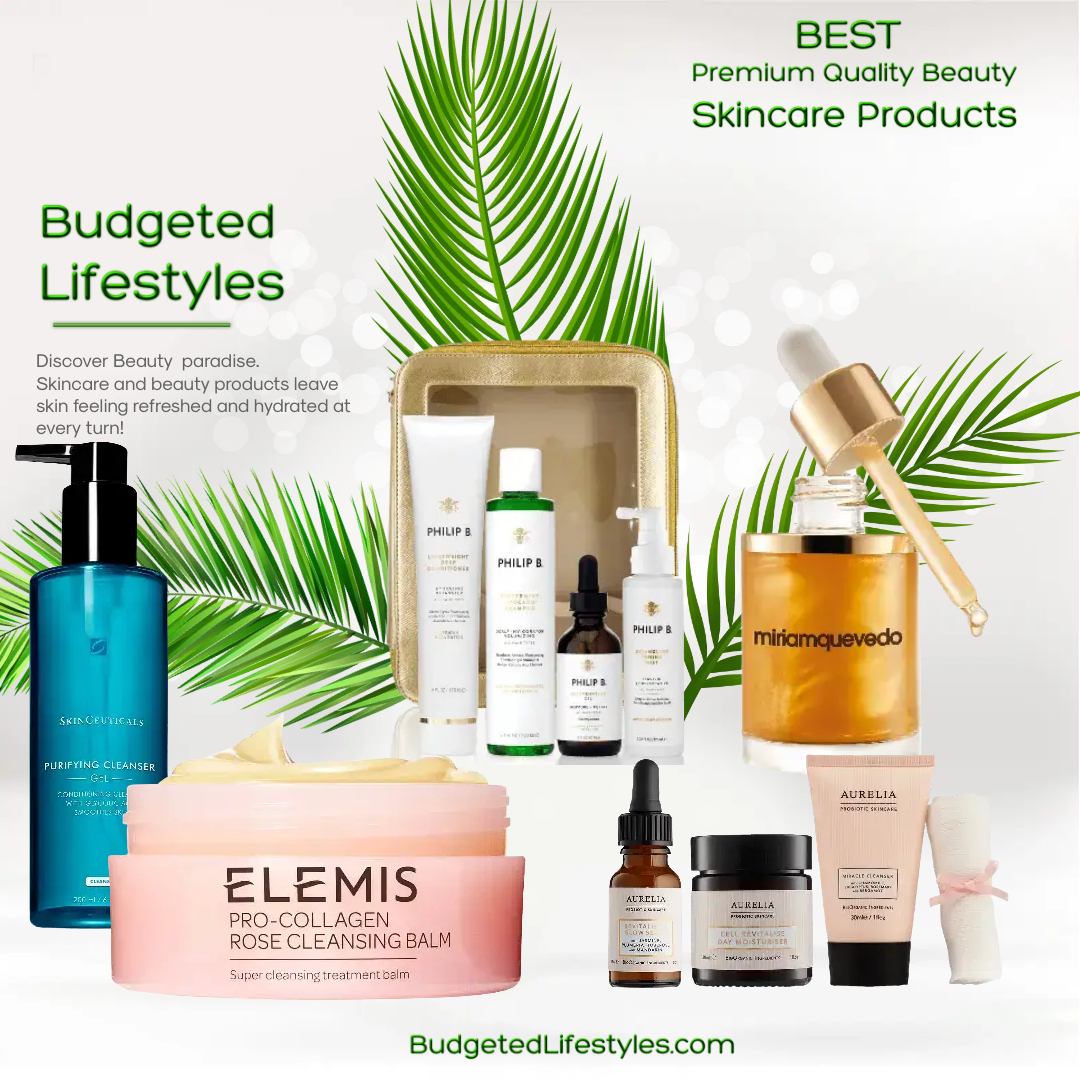 Thousands of new products are introduced to the market each year. How do you know which ones are worth your money or even if they work?
Here are our experts' top 50 Best Beauty and Skincare Products, ranging from expert stars to breakthrough innovations and the year's hottest picks.
---
Best Skincare Anti-Aging Superstars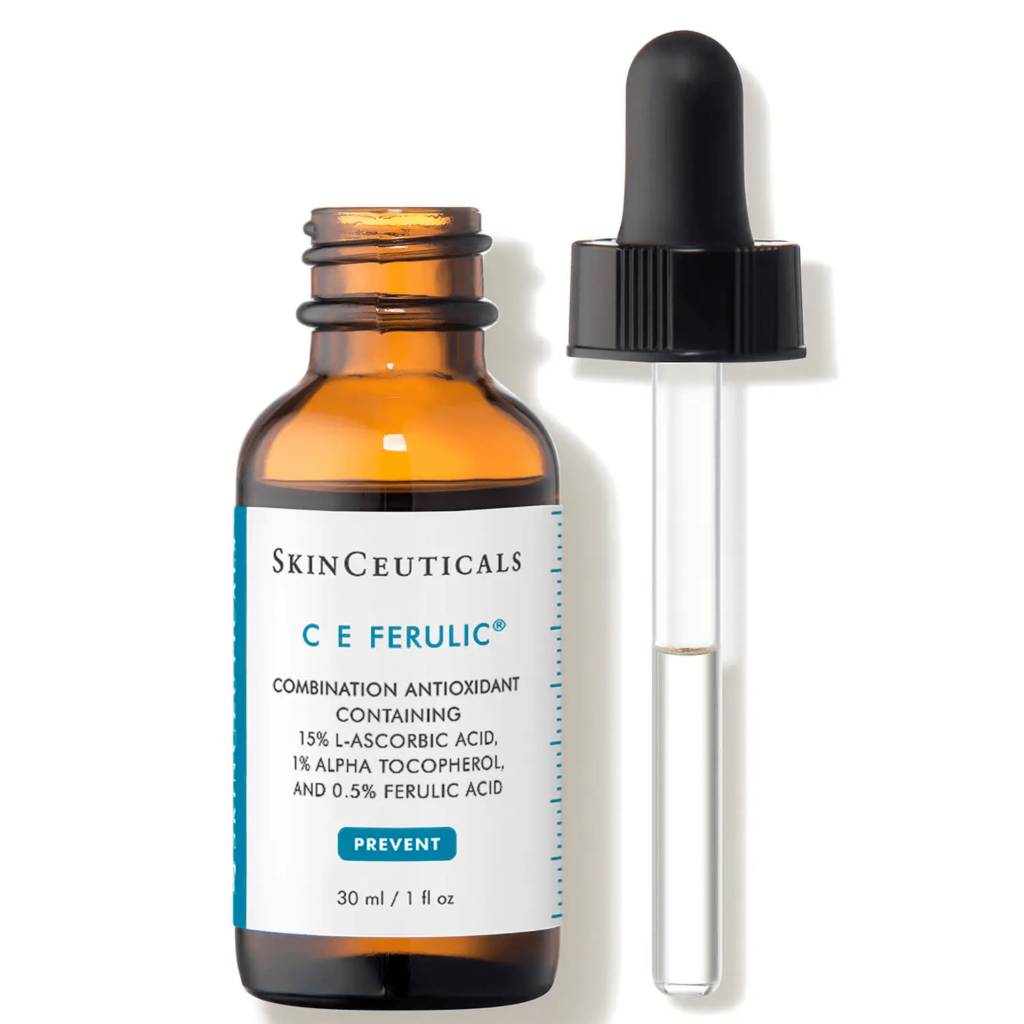 SkinCeuticals C E Ferulic with 15% L-Ascorbic Acid Vitamin C Serum
Not your typical serum, this one ups the ante by dispensing the product through a perfect applicator that allows you to massage ingredients into your skin.
Neutralizes free radicals in the skin's upper layer, assisting in the prevention of ozone damage to the skin.
Visible anti-aging benefits include a reduction in the appearance of lines and wrinkles, a loss of firmness, and a brightening of the skin's complexion.
---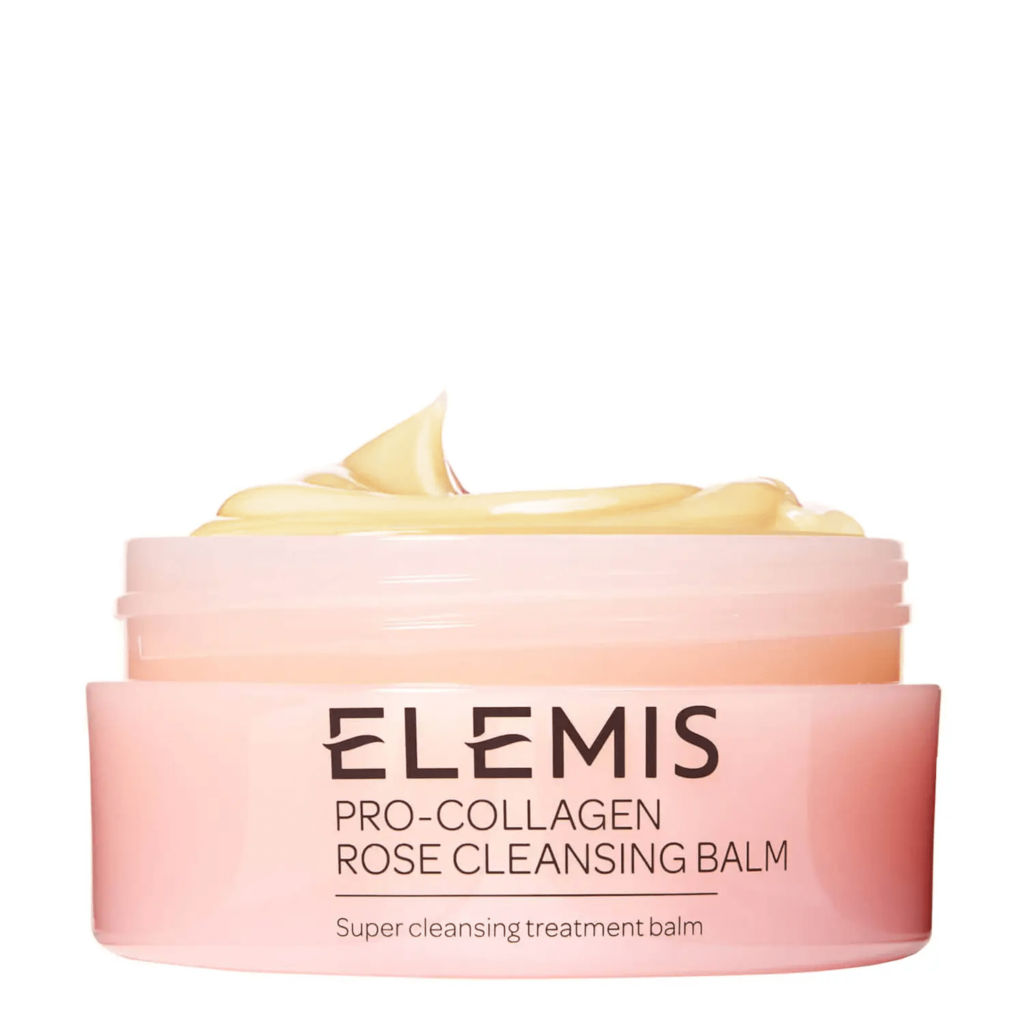 Elemis Pro-Collagen Rose Cleansing Balm
The luxurious cleanser, which contains Rosehip Seed Oil and Padina Pavonica (anti-aging Mediterranean algae),
Gently and effectively dissolves makeup, pollutants, and daily impurities while softening and nourishing dry, sensitive skin for long-lasting comfort.
---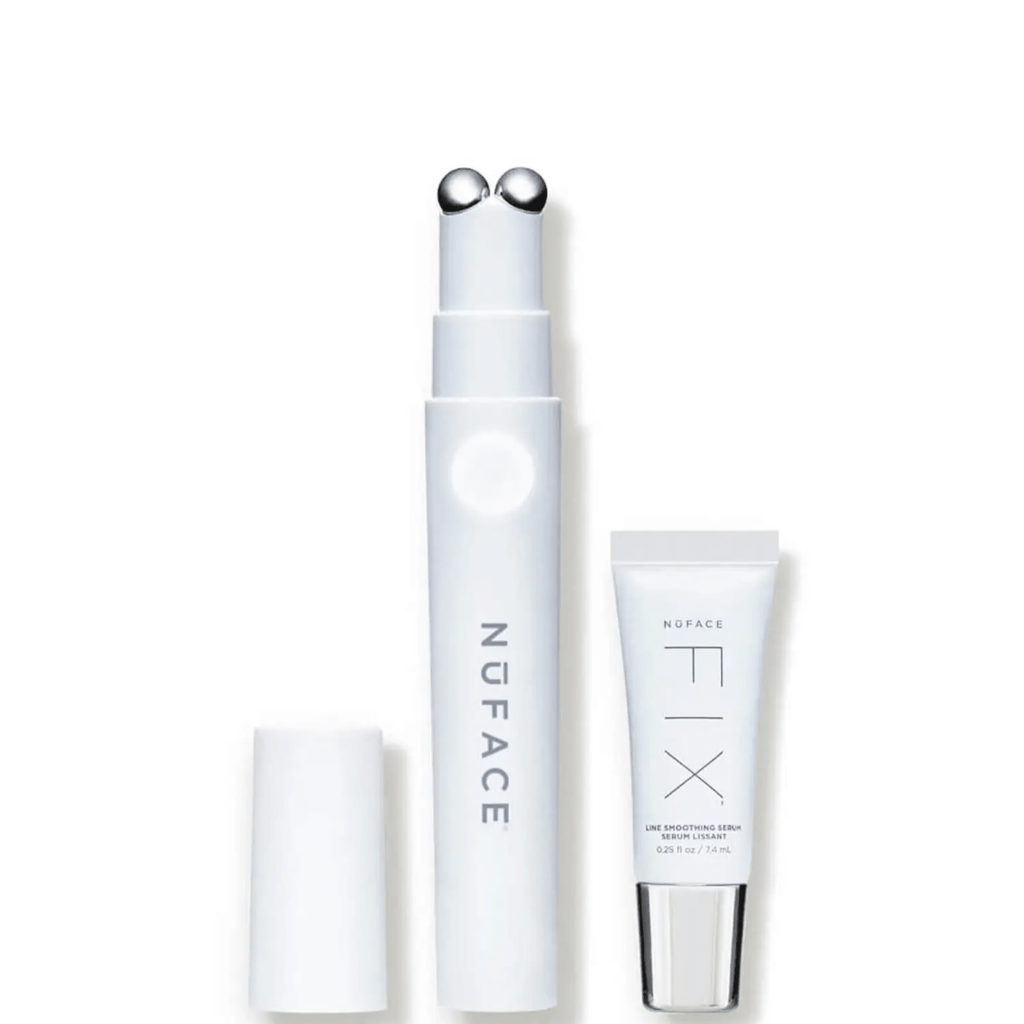 ---
Beauty Skincare To Keep You Young
We explore a range of skincare products and treatments, including moisturizers, cleansers, serums, skin tone and wrinkle regimes, and creams for the eyes, neck, and decollete, among other things.

We feature anti-aging products that are perfect for you, whether you have deep wrinkles, fine lines, dark circles, crow's feet, uneven skin tone, or dry skin.
---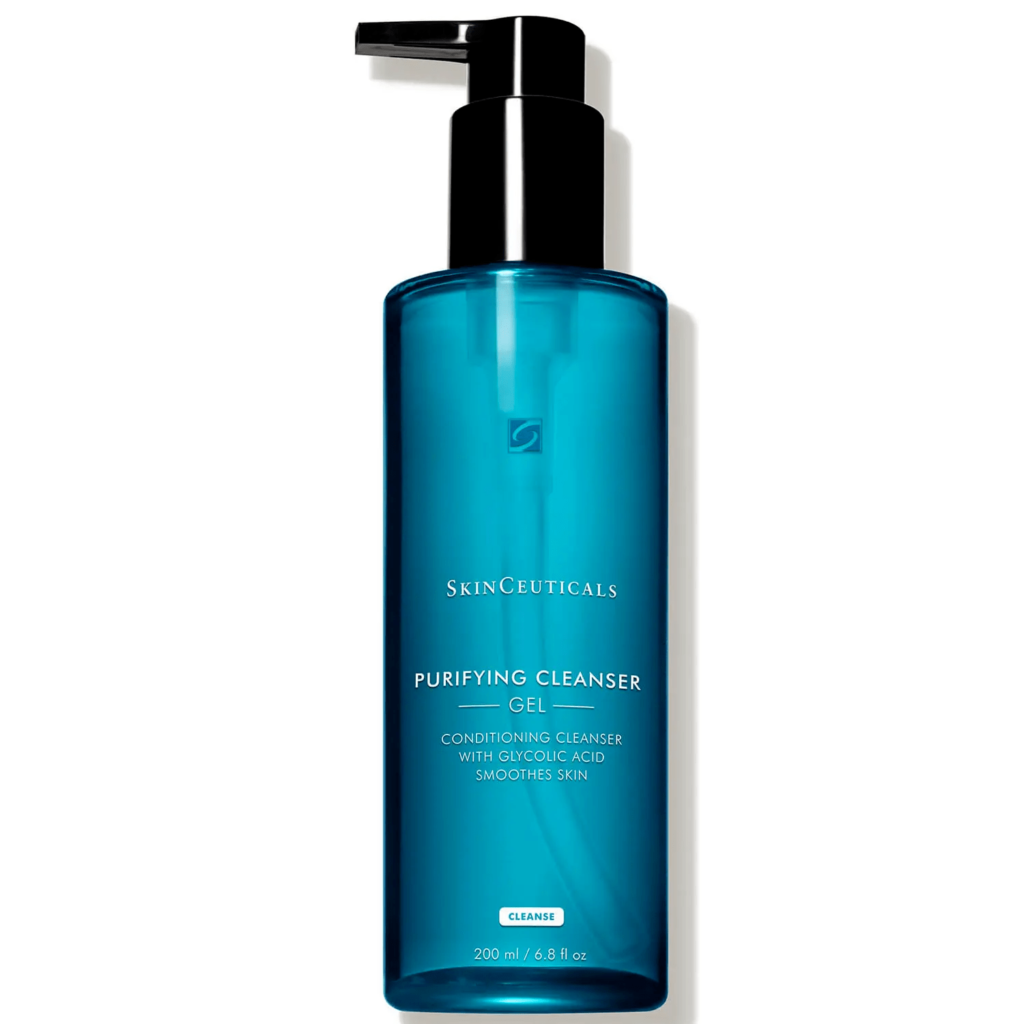 SkinCeuticals Purifying Cleanser
SkinCeuticals Purifying Cleanser is a gentle refining face cleanser that cleanses and exfoliates skin to leave it feeling refreshed, rejuvenated, and smooth.
Suitable for dry, normal, oily, or combination skin.
---
Bargain 2-In-1 Cleansers & Futuristic Face Wash
1. Thanks to rose water and glycerin, Garnier's micellar water is an affordable makeup remover/face cleanser combo that also leaves skin feeling noticeably smooth.
2. The skin-softening Belif cleanser isn't your usual wash: it's packed with botanical extracts and oils including oat, raspberry, and orange. When it comes into touch with water, it transforms from a peculiar jelly feel to a cool foam.
3. The Neutrogena scrub has been shown to smooth texture and boost radiance while being gentle on skin, thanks to exfoliating glycolic and mandelic acids.
4. Palmer's 10-botanical-oil mix (including argan, apricot, and almond oils) was a hero skin hydrator and the best value of the facial oils tested by the Beauty Lab.
1. 2. 3. 4.
---
The Ultimate Body Products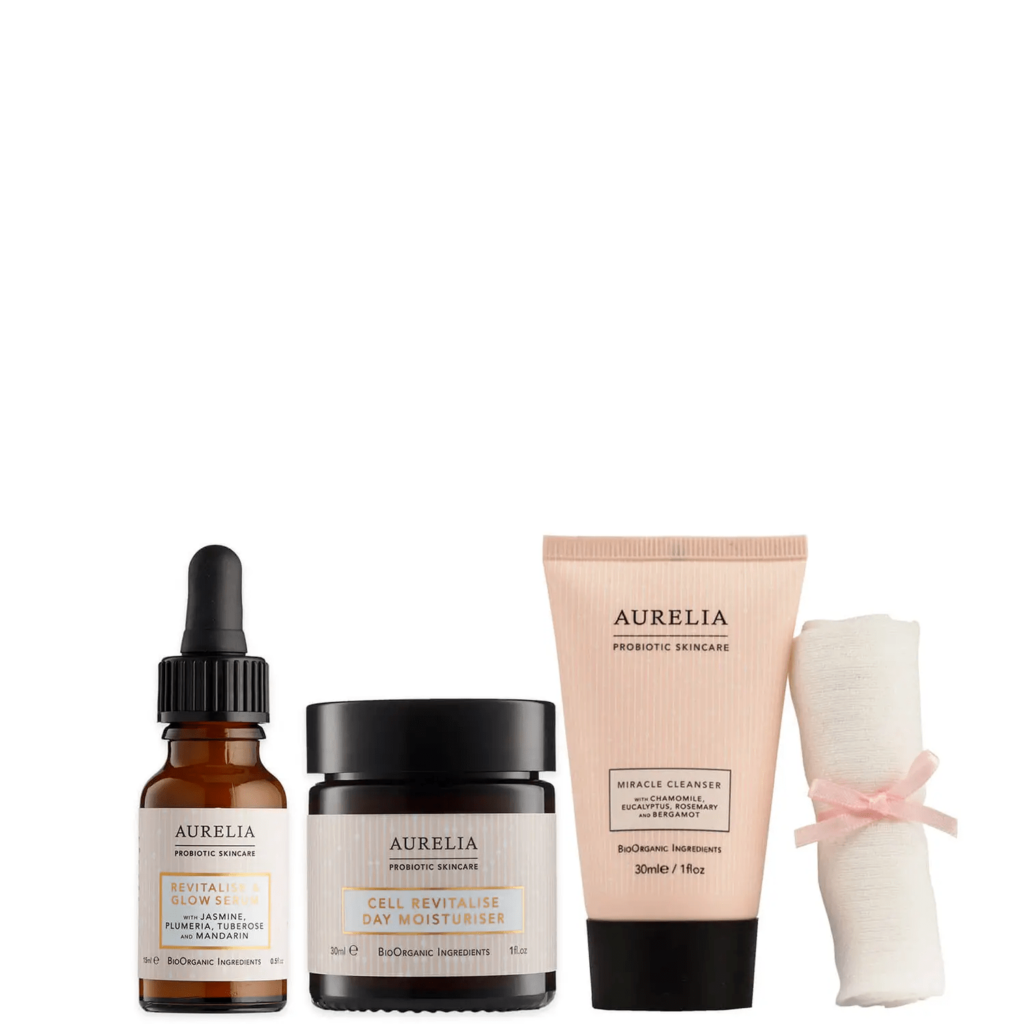 Aurelia London 3 Step Routine Bundle
Aurelia's award-winning probiotic skincare collection will transform your skin in three simple steps.
This routine can be used every morning for the ultimate way to start your day, delivering powerful probiotics at every step to help hydrate, smooth, and make your skin glow.
---
Moisturizing Body Wash, Super Hydrating Body Lotion & Multi-Use Balm
1. Olay's creamy body cleanser contains the same ingredients found in face formulas, such as brightening and hydrating niacinamide, and has suds that can actually soften your skin.
2. We used this unscented Curél lotion as a standard for skin moisturization. Its glycerin, oat, and shea butter formulation are one of the most consistent on the market.
3. We also tested mineral sunscreen for the body, and this fragrance-free MDSolarSciences cream came out on top for being gentle on the skin.
4. This twist-up stick provides all of the skin-protecting and softening benefits of the iconic Vaseline salve in a travel-friendly package with no-mess application from head to toe.
---
1. 2. 3. 4.
---
Game-Changing Hair Products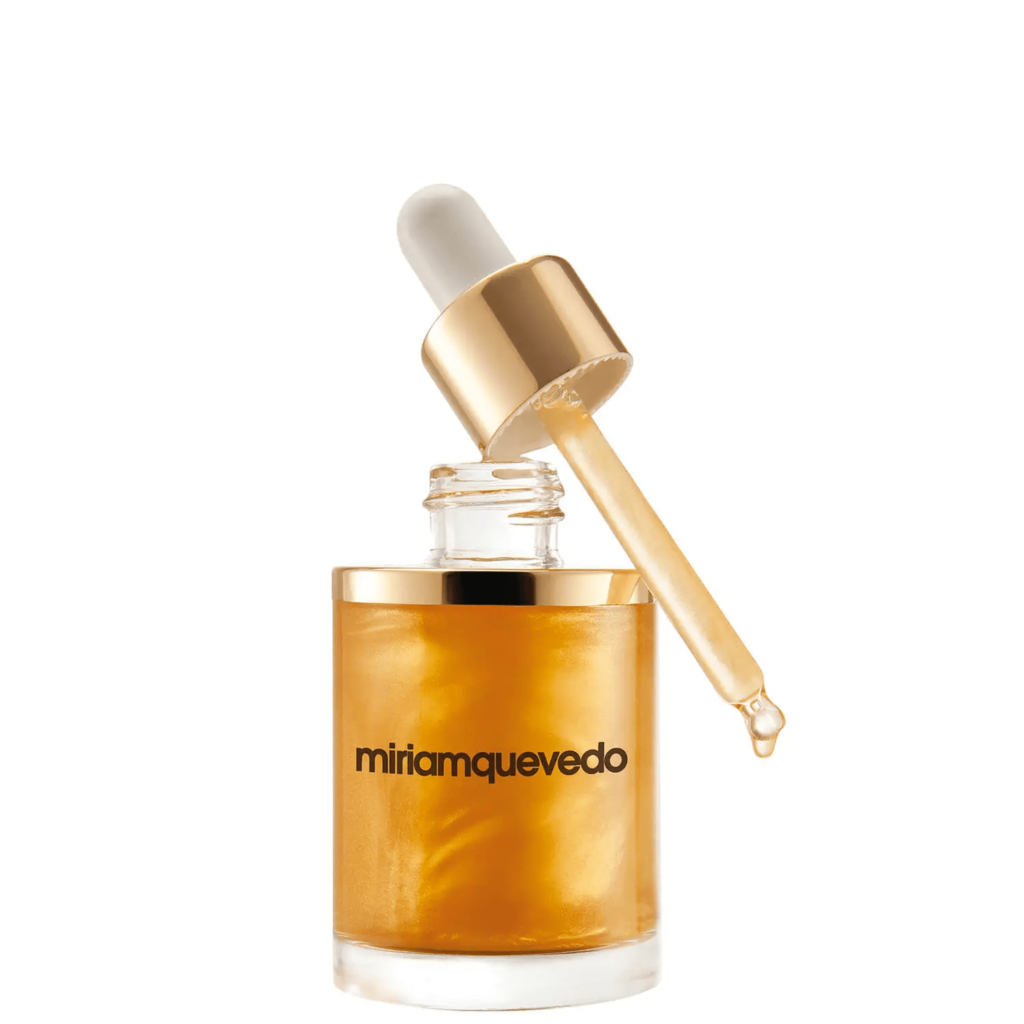 Miriam Quevedo Sublime Gold Oil
This luxurious hair oil is ideal for those with dry, damaged thick hair because it nourishes and hydrates each strand to restore the natural glow, strength, and smoothness of thick hair.
Contains a high concentration of antioxidants, which are vitamins that work to repair damage and protect against environmental aggressors.
---
More to Love
Kérastase's volumizing shampoo and conditioner, which contain skincare ingredients such as peptides, won the experts volumizing shampoo and conditioner test.
Dynamic coconut and aloe duo won for being the most moisturizing in the experts test of hydrating shampoos and conditioners.
This moisturizing rinse-out treatment and conditioner acts as a liquid bandage for dry, damaged, and color-treated hair; it warms on contact with hair and increases softness, smoothness, and shine instantaneously.
No more bad hair days due to thinning hair and dry scalp. This PURA D'OR Original Gold Label Anti-Thinning Biotin Shampoo & Proprietary Herbal DHT Blend is here to the rescue.
---
1. 2. 3. 4.
---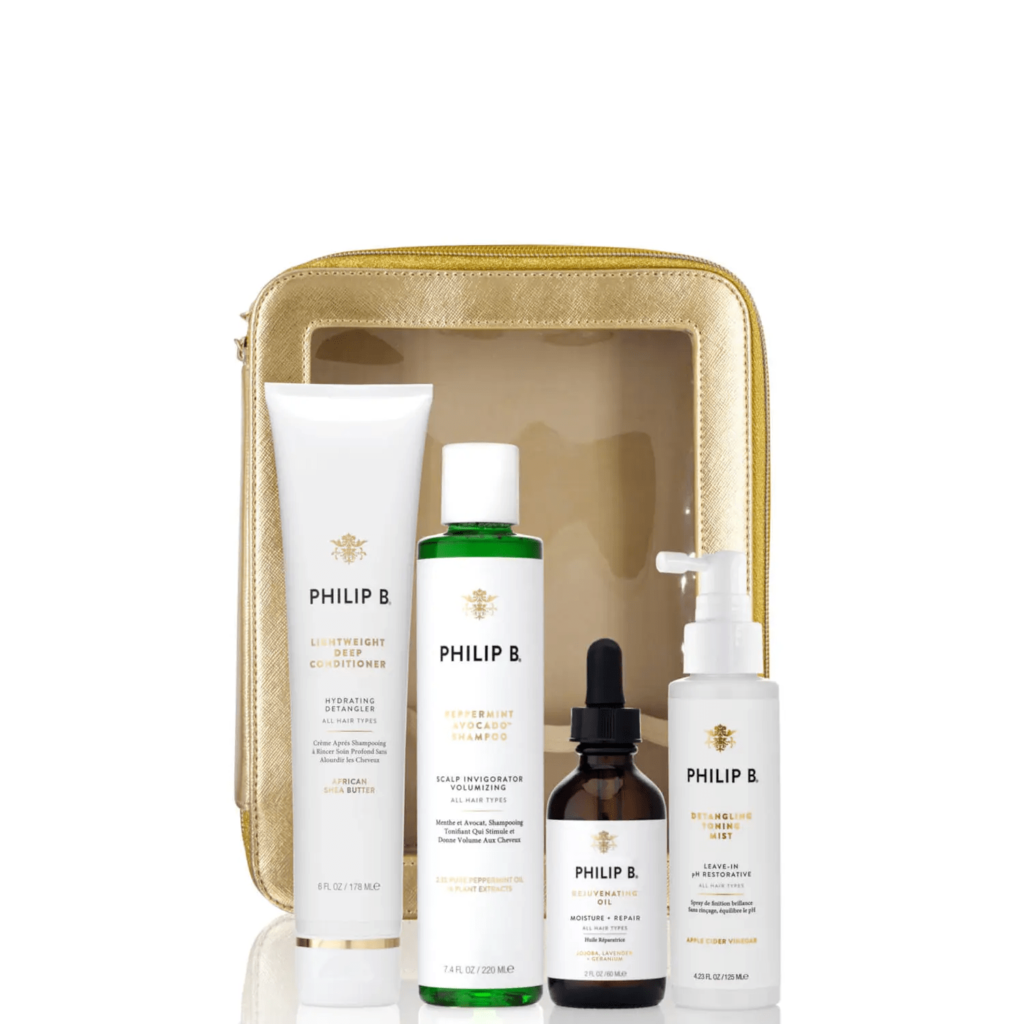 Philip B Four Step Hair and Scalp Facial Treatment Set
A scalp facial normalizes scalp circulation, clarifies the build-up of excess cells, sebum, and product, and leaves you feeling refreshed and revitalized.
This is the original Philip B Four Step treatment set that got it all started! You can restore optimal health to your scalp and youthful condition to your hair with your very first treatment using Philip B's great, botanically-derived products and a strong consciousness.
---
Must-Have Makeup Essentials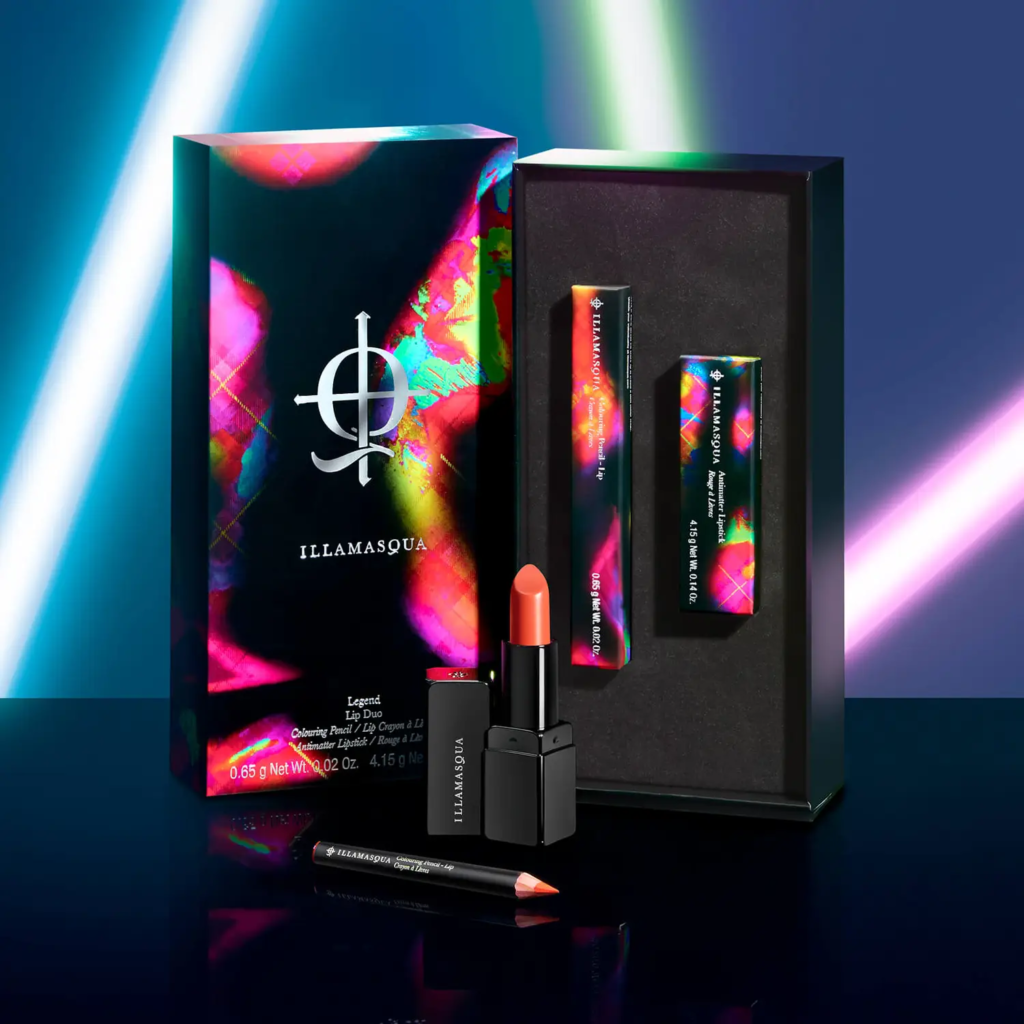 Illamasqua Amplifier Lip Duo
You can easily achieve the perfect pout with the Ilamasqua Amplifier Lip Duo. Your lips will have an intense pigment that lasts and lasts with this lipstick and travel-sized lip liner. Fill in and define your new look until you're completely satisfied.
---
More to Love
With the richly pigmented Make Up For Ever liquid base in a large range of 40 shades, you can achieve flawless, shine-free skin, making it a top performer in our foundations test.
The dense cream Benefit Cosmetics pot won our concealer test, effectively concealing even larger flaws.
Mary Kay's creamy medium- to full-coverage foundation is more than just makeup; it also has hydrating and anti-aging properties thanks to ingredients like softening vitamin E, radiance-boosting niacinamide, and smoothing peptides.
This solid CoverGirl cream foundation, infused with skincare ingredients such as brightening vitamin B3 and softening vitamin E, applies like a face moisturizer and is pigmented enough to double as concealer.
1. 2. 3. 4.
---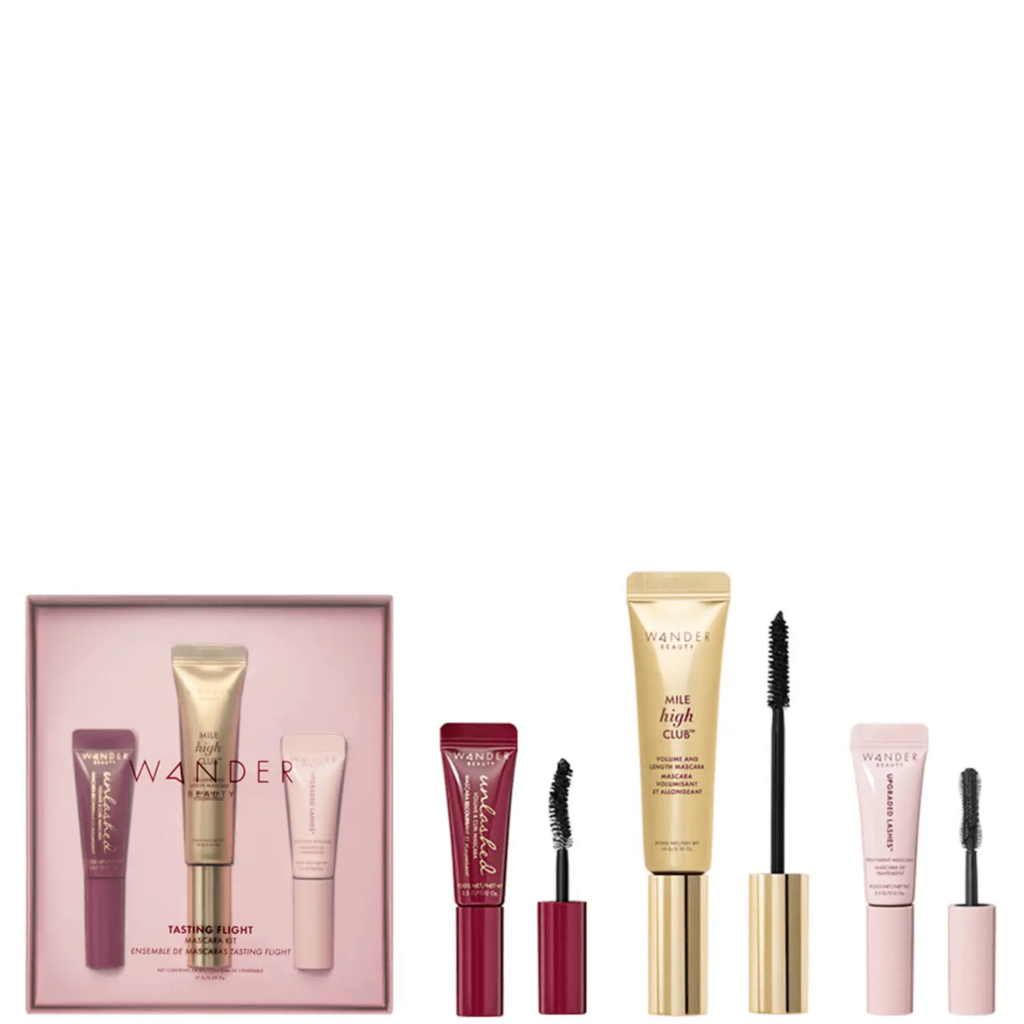 Wander Beauty Tasting Flight Mascara
In our testing, this Wander Beauty Tasting Flight Mascara iconic formula dramatically volumized and lengthened lashes and resisted smudging in water.
---
More to Love
Glide on Mary Kay's luxe creamy liquid eyeshadow in subtly iridescent, flattering shades like champagne and mink to give your eyelids a flattering glow in seconds.
The velvety, creamy formula provides hydration, rich color, and high coverage without drying out the lips, resulting in a smooth, all-day pout. There's also a simple sharpener included, so you'll never be without the perfect pout!
Based on six plant oils, this translucent tinted lip oil (in nude to deep berry hues) provides the plumping sheen of gloss as well as the nourishment of a balm in a single swipe.
The Boomstick Trio replaces everything in your makeup bag with three simple makeup sticks that can be used as blush, lipstick, eyeshadow, highlighter, moisturizer, cuticle cream, body cream, and more.
1. 2. 3. 4.
---
Gifts Under $50
Slip Crystal Scrunchie Set – Stardust
With the Slip Crystal Scrunchie Set Stardust, you can add some glitz to your hairstyle. The hair scrunchies, made of Slipsilk, are intended to reduce tugging, pulling, and breaking of hair when compared to traditional hair ties.
---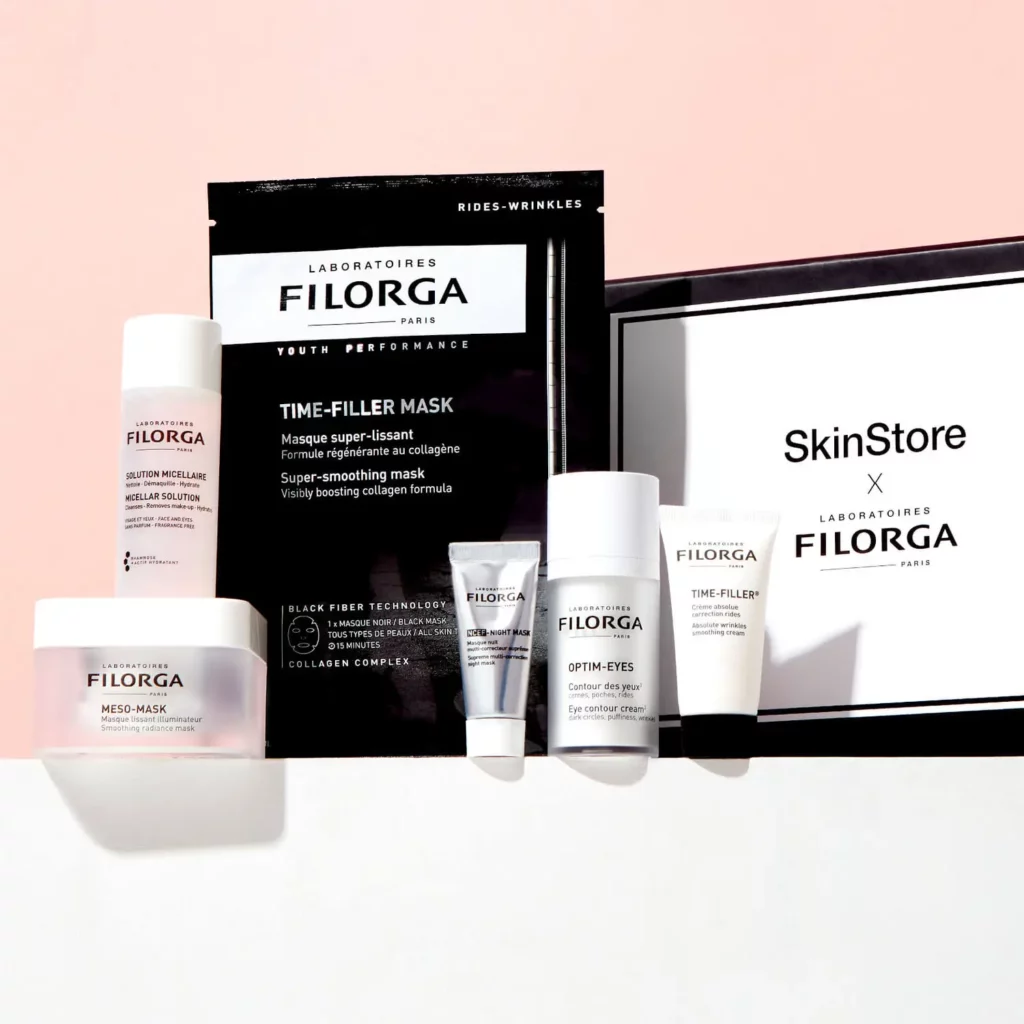 SkinStore x FILORGA Limited Edition Collection
Packed with anti-aging skincare formulated with NCEF®, FILORGA's unique poly revitalizing complex of anti-aging active ingredients is lauded by medical experts worldwide.
---
We hope you found this article interesting! We had a lot of fun putting together these high-end beauty and skincare products for you, and you now have supplies ready for every occasion.
---
Were the strategies mentioned in this article helpful to you? What are some of your ideas? How did they assist you? Tell us in the comments section.
Please subscribe or Get In Touch (on desktop) or scroll down (on mobile) if you enjoyed this post! You're not sure you're ready to make such a big commitment? Follow us on one of our social media platforms to never miss out on anything at BudgetedLifestyles!
If you found this article interesting, please share it with your friends on Instagram, Pinterest, or Facebook. Thank you very much!
Do you require additional assistance? Send us an email at budgetedlifestyles@gmail.com or DM us on Instagram @budgetedlifestyles.
---
**This blog contains affiliate links, but all opinions are our own and we would not promote products that we haven't either a) tried ourselves or b) done our research on! Please see our disclaimer for more information.**