10 BEST BOLD OUTFITS THIS SEASON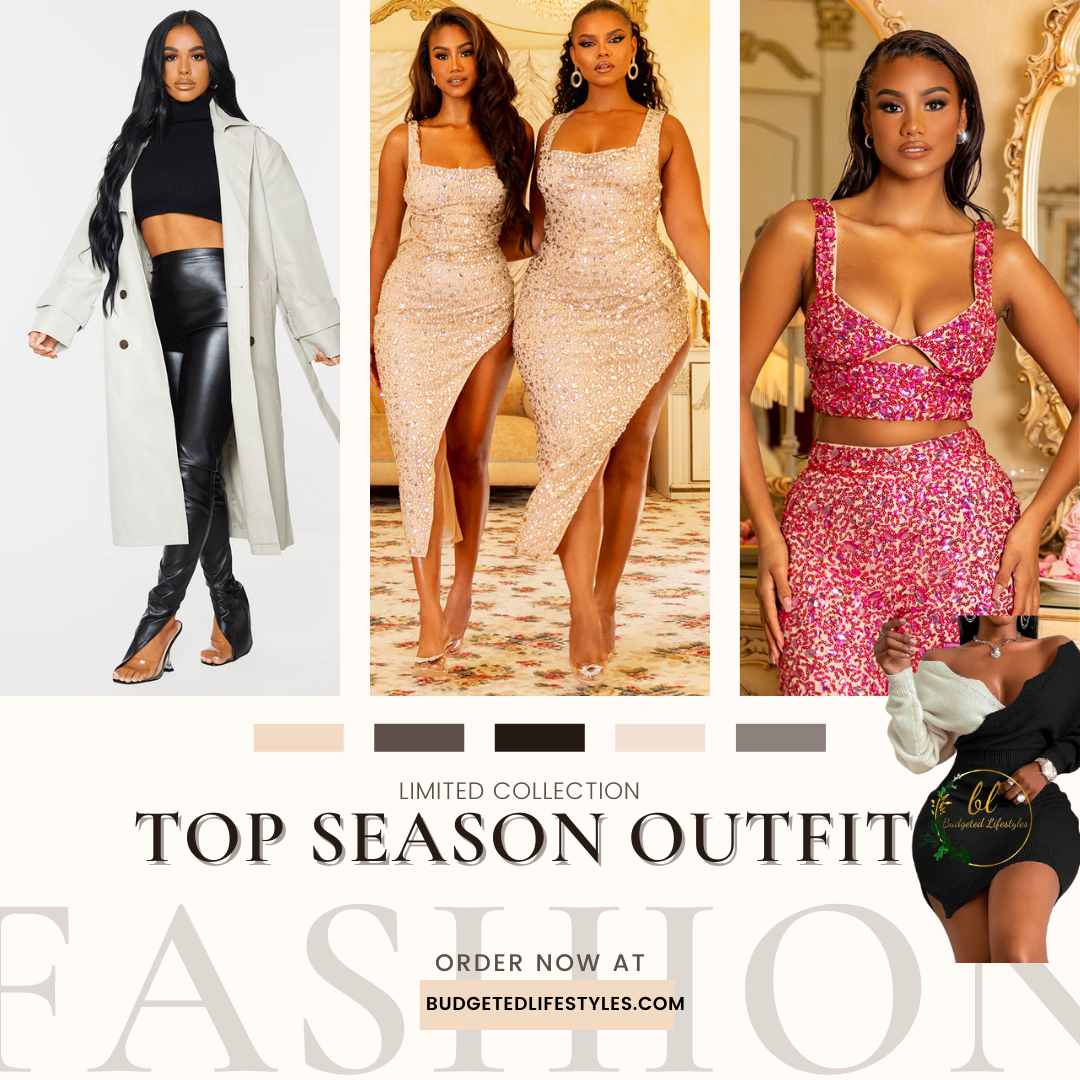 ---
If you're anything like us, you'll either be returning to the office for the first time in almost a year or simply refreshing your wardrobe with a few crucial pieces that will see you through the season. There's just one catch: we're on a tight budget. With these budget-friendly ensembles that work with any budget, we've got you covered.
PrettyLittleThing, Shein, and Amazon have the latest top 10 Best Bold Outfits this Season. We're here to help you pull together some stunning seasonal outfits using a few statement pieces. We've included blouses, pants, and other apparel options on our list that may be coupled with items you already own, such as a good fall boot, heel, or jacket.
We're using classic materials like leather and denim, but we're also attempting to push you out of your comfort zone with bright colors, vibrant designs, and unusual styles.
---
10 Best Bold Outfits This Season
Black Coated Ruched Side Legging
We're crazy about these killer leggings for your weekend look. What's not to love about this black coated fabric with ruched detailing, figure-skimming fit, and high waist fit?
---
Geo Print Lapel Collar Button-Front Blouse
You'll look lovely and cozy whether you pair it with your favorite denim or a black silk skirt for a touch of class.
---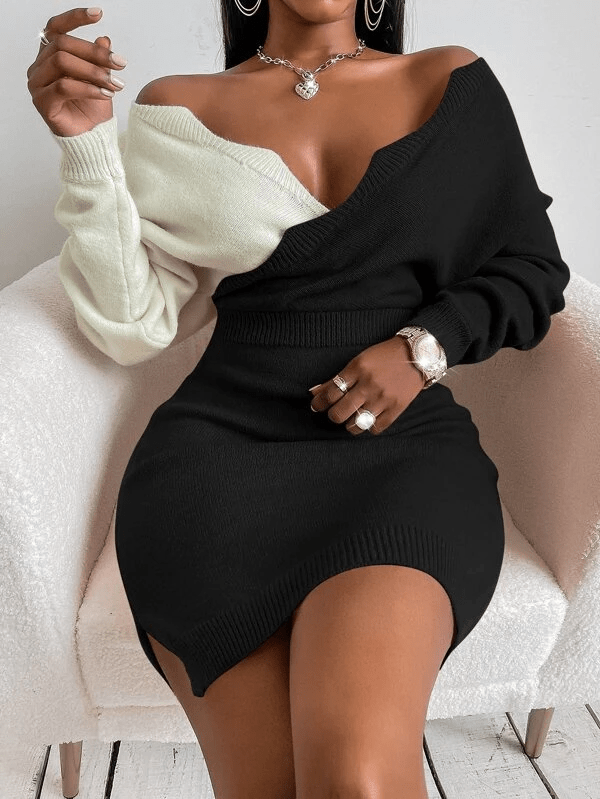 Surplice Front Two-Tone Sweater Dress
Make a statement with a sweater dress this season. While this isn't your typical outfit, it's the perfect way to impress your friends at your next get-together.
---
Premium In-Season Bold Outfits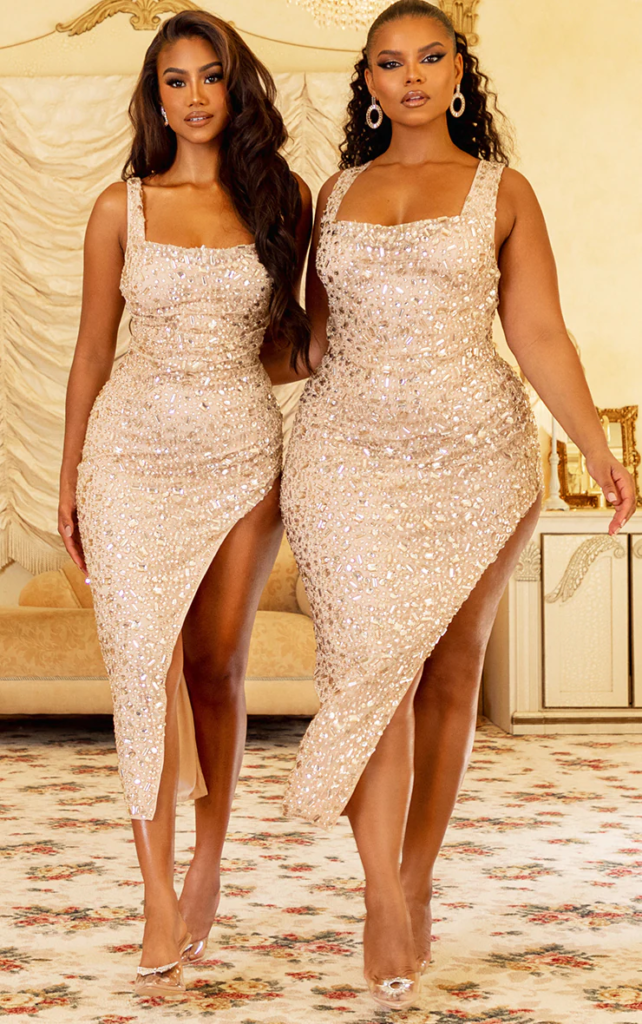 Nude Premium Embellished Cowl Neck Side Midi Dress
Lush dresses with unique cutting and styling options, as well as eye-catching patterns and colors. There will almost certainly be one (or two) that will capsize your heart for a formal event or other special occasions. To finish the look, simply add statement heels and simple accessories.
---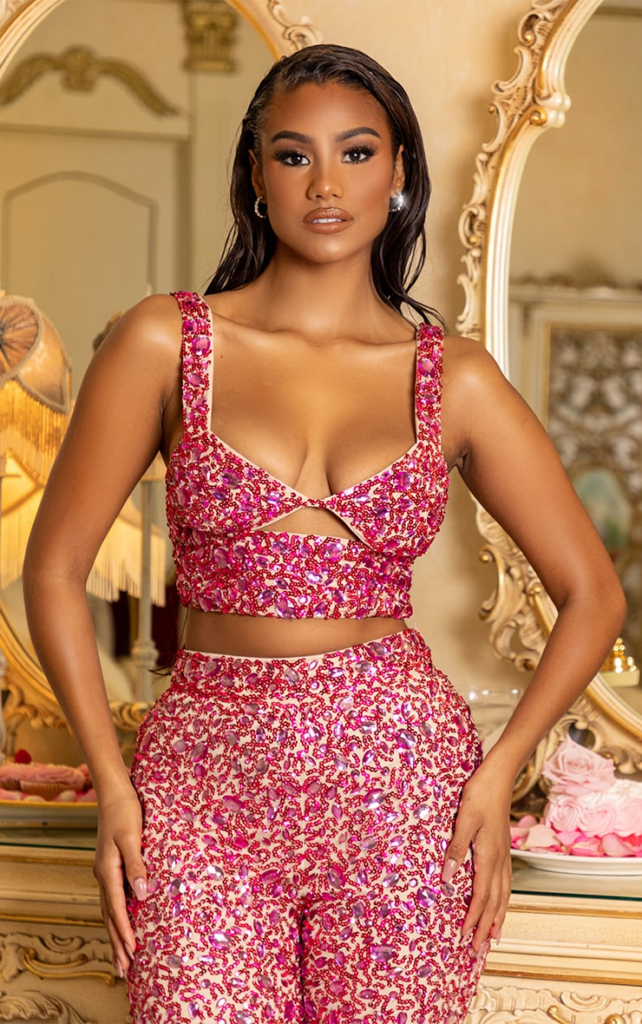 Pink Premium Embellished Cut Out Bralet
In this top, dare to stand out from the crowd. The material is pink, with embellished detailing and a cut-out design. For a date with friends, pair with the matching bottoms and your highest heels.
---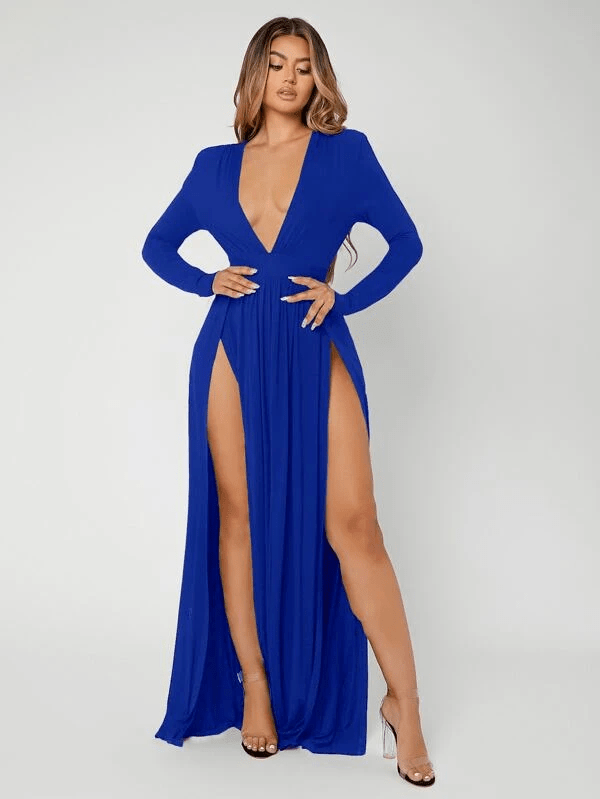 Plunging Neck High Split Dress
This silk Royal Blue Dress by Shein will keep you looking sleek and sophisticated this fall. You'll get a lot of praise whether you wear it with matching silk pants or not.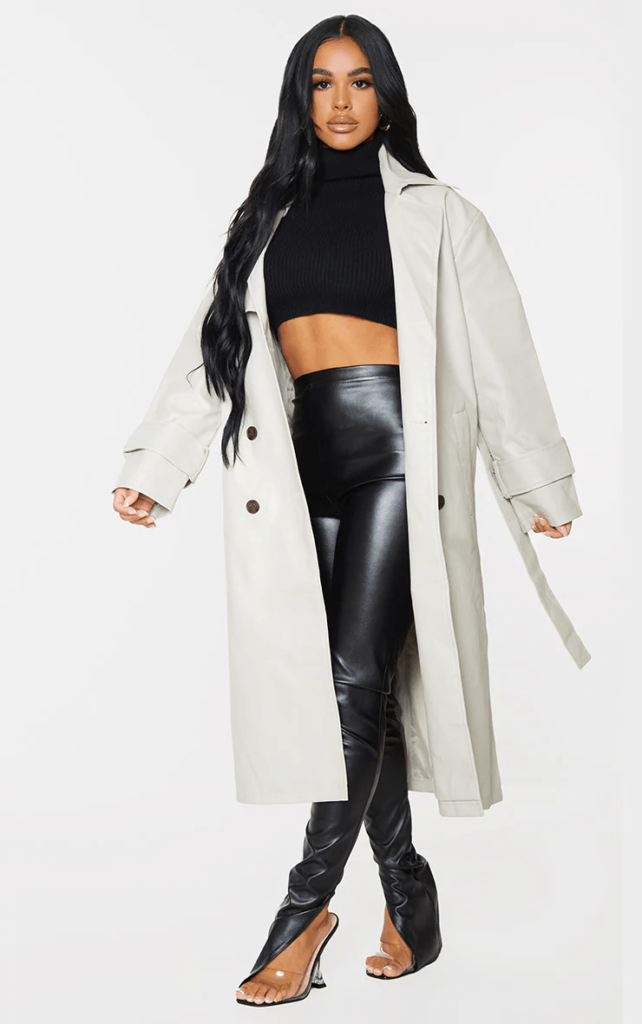 Petite Stone Faux Leather Sleeve Detail Trench Coat
With this incredible trench coat, you can add a chic finishing touch to any look. The material is stone faux leather, with sleeve detail, a button-down front, and a tie waist. To elevate your outfit, simply add to your everyday wardrobe pieces.
---
Teal Embroidered Graphic Hoodie
With this hoodie, you can upgrade your new season essentials. What's not to love about this teal recycled material top with long sleeves and an embroidered 'PrettyLittleThing' slogan? Combine with comfy bottoms and chunky boots for an effortlessly cool look.
---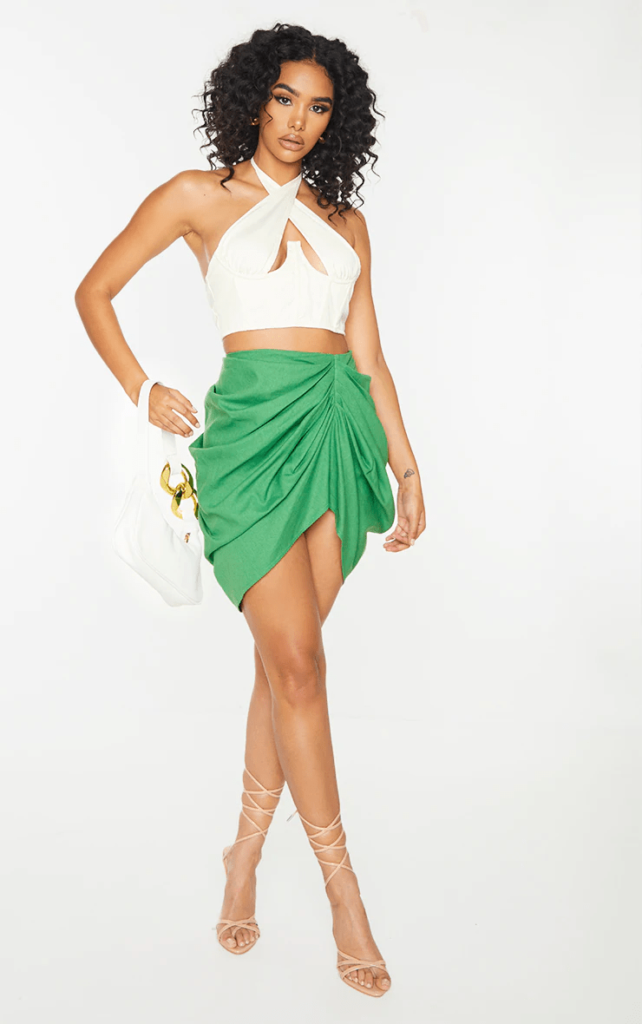 Bright Green Gathered Mini Shirt
Bright Green Gathered Mini Skirts are both fashionable and functional. To finish the outfit, pair a cropped sweatshirt or a plain white t-shirt with a denim jacket.
---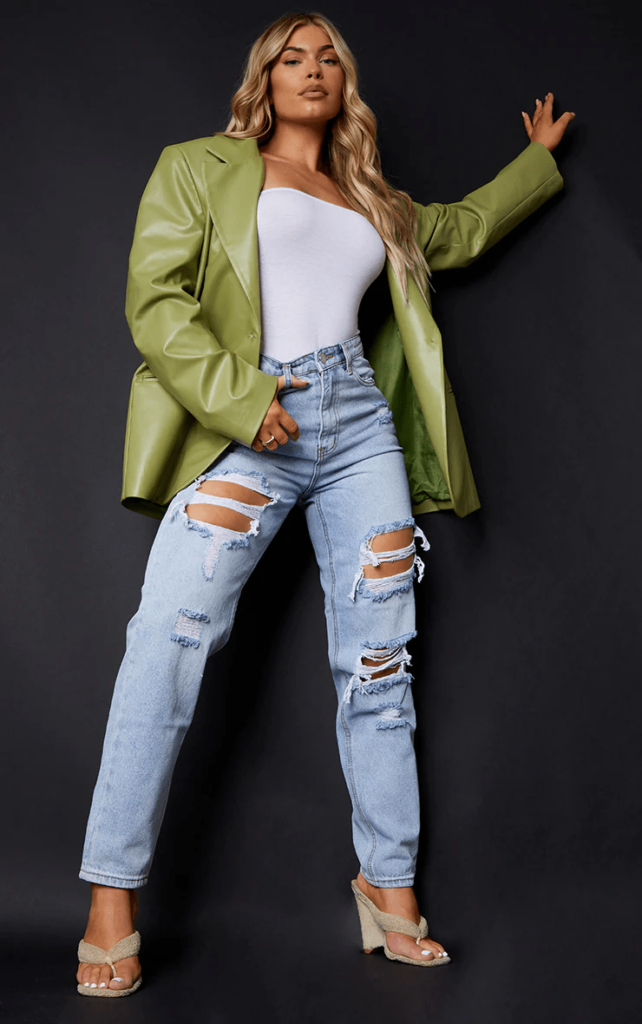 PrettyLittleThing light Wash Ripped Mom Jeans
Blue denim is a terrific way to brighten up your fall/ winter wardrobe. Wear them with a colorful sneaker or a simple heel for the most comfortable look.
---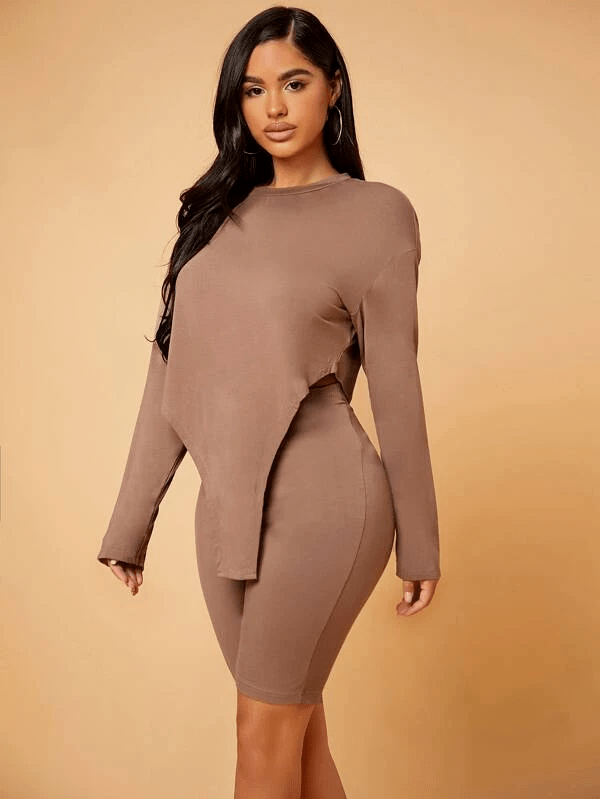 SXY Drop Shoulder Asymmetrical Hem Top & Biker Shorts
If you want to look extra trendy wear them with a fun sneaker or a simple heel for the most comfort.
---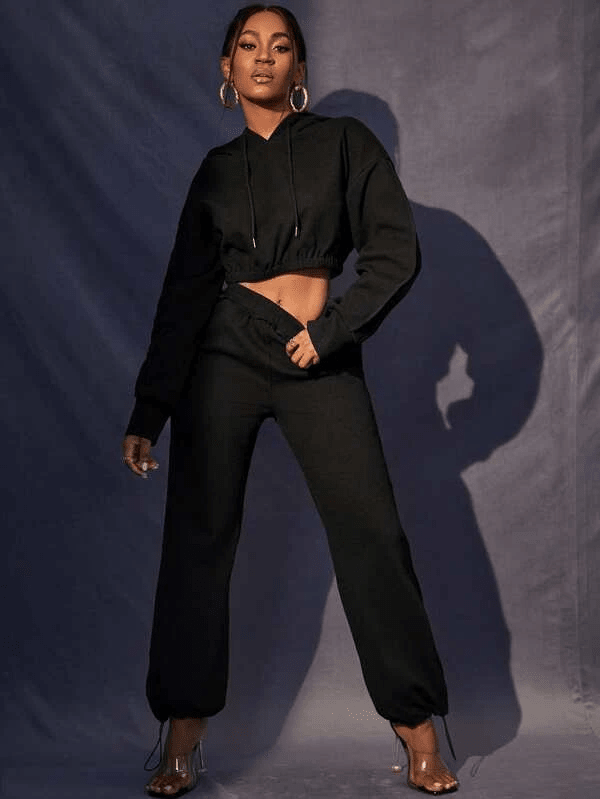 Drop Shoulder Drawstring Crop Hoodie & Sweatpants
This fall, a monochrome lounge set is an ideal way to stay warm while still appearing put together. Put on a pair of simple, pointed heels if you want to look more stylish.
---
Style Bold Jumps
Whatever the occasion, our collection of women's jumpsuits will get you there. We've got you covered with everything from a simple black jumpsuit for lazy comfy days to a stunning tailored one-piece jumpsuit for big nights out.
---
Stepping in Style
With a pair of leg-lengthening heels for women, you may take your look to the next level. Whether you want to dance the night away in a lethal stiletto, a bold and bright heel, basic black heels, or charming heels, we've got you covered.
---
---
---
Small but show-stopping, a killer accessory will give you plenty of fashion mileage this season. Be it a statement metallic bag, or a scarf with an outfit-altering print.
---
This is the one article where you can find something for every occasion. Refresh your wardrobe with everyday essentials, or check out our weekend-worthy outfits. Our clothing selection will have you looking and feeling your best.
The best part is that if you're a gal who needs options, you've got plenty of them.
We hope you enjoyed this article! Looking for more? We had a lot of fun putting together these cute, warm, cozy, and affordable outfits for you, and we hope they inspired you to find a fun outfit that's perfect for the season.
---
Did you find the strategies listed in this article helpful? What are some of your ideas? How have they worked for you? Let us know in the comments.
If you did love this post, be sure to subscribe or Get In Touch(on desktop) or scroll down (on mobile)! Not ready to commit like that? Follow me on one of the social media platforms to never miss out on anything over at BudgetedLifestyles!
If you enjoyed this article, share it with your friends, on Instagram, Pinterest, or Facebook. Thank You!
Need more help? Contact us at budgetedlifestyles@gmail.com or DM @budgetedlifestyles.
---