5 Top Budget-Friendly Holiday Meal Preparation Tips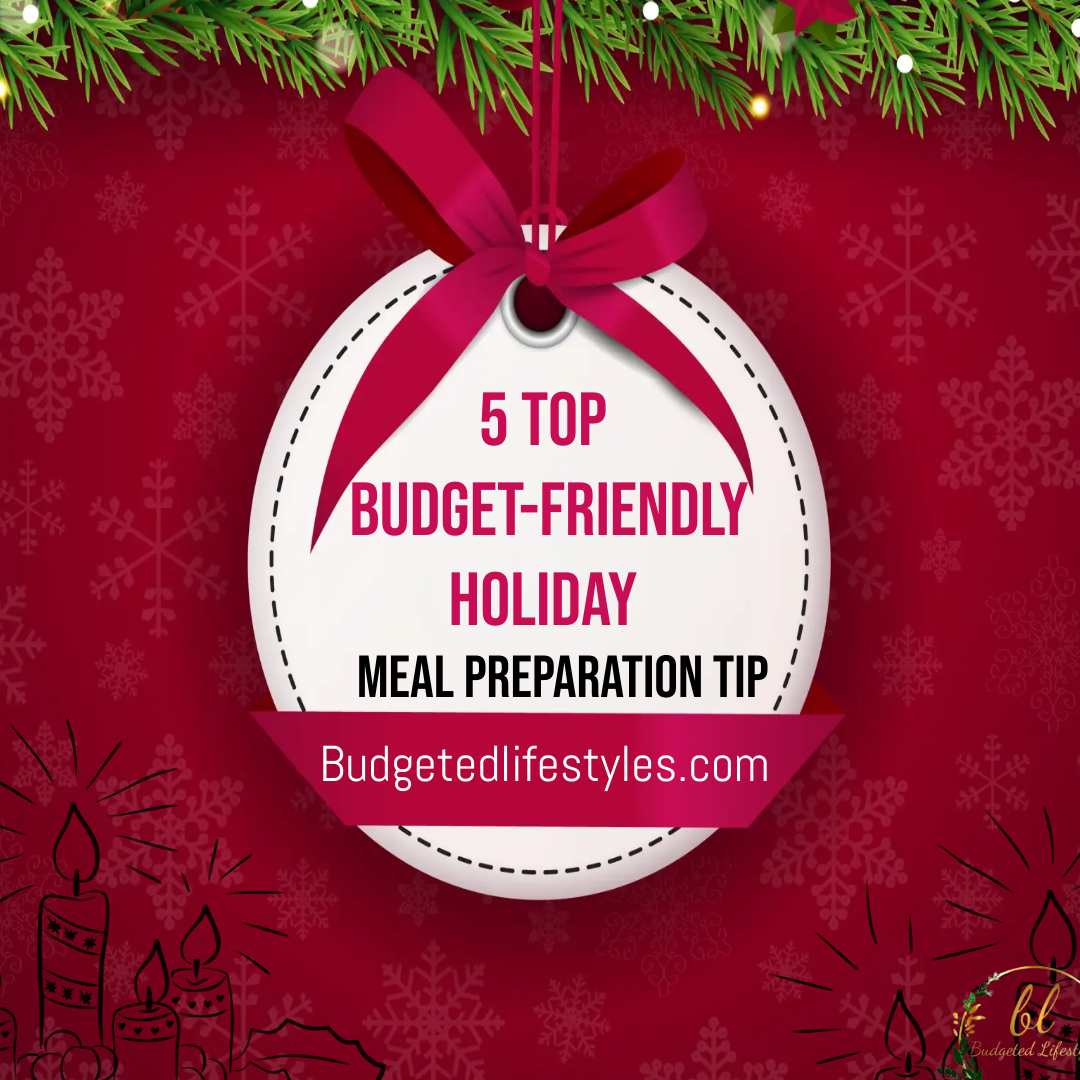 Even if you're on a tight budget and, like us, intend to cook a small holiday meal for just your family, or if you're hosting and doing the majority of the cooking, you may be wondering, How to Plan the Best Holiday Meals on a Budget?
The most important step before we get started on the 5 Top Budget-Friendly Holiday Meal Preparation Tips is to create a holiday budget. Consider the holiday events you typically host and estimate how much you believe they will cost this year. If you don't already have those funds set aside, you'll need to reallocate some of your monthly income to cover these holiday expenses.
Let's take a look at 5 Top Budget-Friendly Holiday Meal Preparation Tips:
---
Delegating the Responsibilities
Fortunately, holiday meals are frequently a collaborative effort between family members and friends, with everyone pitching in their favorite dish and the burden of work and financial burden not falling solely on anyone's shoulders.
Buying fresh ingredients and sitting down to a home-cooked meal is always a healthier and less expensive option than ordering takeout. It's simple to share the stories and laughs that come with each plate of food.
---
Use Smart Appliances to Assist You with Holiday Meal Preparation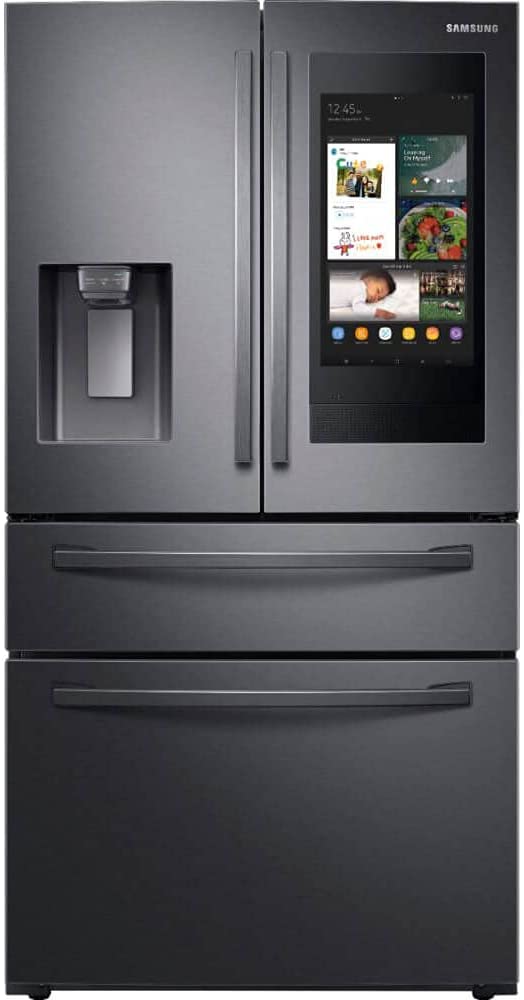 SAMSUNG Family Hub 4-Door French Door Counter-Depth Black Stainless Refrigerator
With the built-in Recipe App, you'll be able to delegate during every meal and push your culinary boundaries. This App provides precise, step-by-step instructions for thousands of recipes, guiding you to the perfect outcome. You can also digitally organize your recipes by photographing them and saving them within the app.
If you're planning a dinner party, use the most popular entertainment apps, such as Netflix, Spotify, Hulu, and others, to stream the next great party playlist or watch your favorite cooking show.
Also versatile storage drawer with four temperature settings and an adjustable Smart Divider keeps you organized and on top of your groceries. Create and share shopping lists, plan meals based on what's in your fridge, and set expiration dates automatically when it's time to go shopping.
---
Plan holiday meals to stay within your budget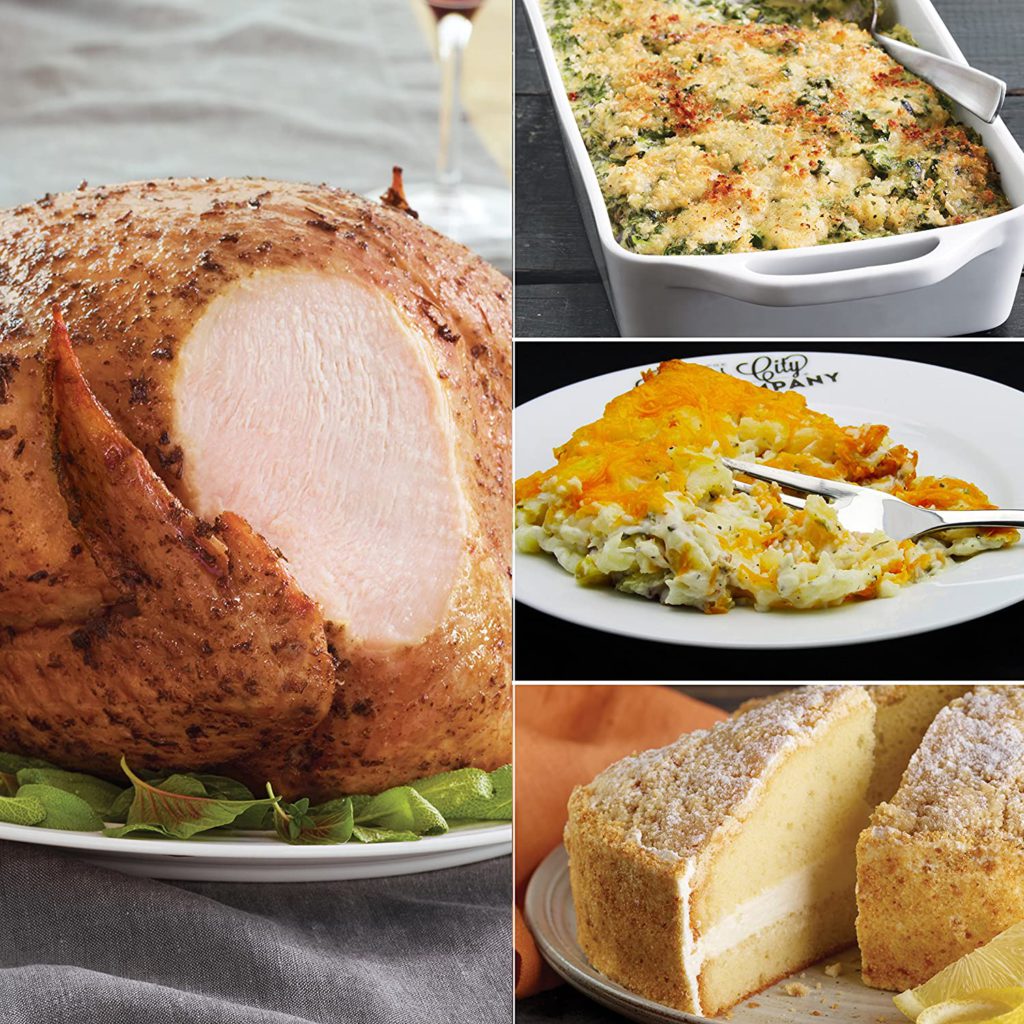 Fully Cooked Herb Roasted Turkey Complete Meal from Kansas City Steaks
Examine the advertised sales at your local grocery store. If you find a good deal on a specific product that week, you may want to incorporate it into one of your meals.
Alternatively, search your cupboards, pantry, refrigerator, and freezer for leftovers. A holiday meal could be a good time to use up that frozen appetizer you've been saving for "a special occasion" or that bag of dried fruits you've been meaning to use. Do you still have leftover produce from the farmers' market? These items can be included in your holiday meal.
---
Maximize your leftovers!
Don't underestimate the power of leftovers to help you save money and reduce stress during the holidays! Most people agree that turkey or ham dinner leftovers taste just as good the next day or two. Most guests will be grateful that you are feeding them and will not object if you serve them leftovers — especially if they were present for the original meal.
Containers Set – Newly Innovated Hinged BPA-free Locking lids
Glass containers won't absorb stains or smells, making them the perfect choice for acidic foods. Glossy surface maintains the tastiness of food for long periods of time.
---
Use low-cost, easy-to-prepare recipes
Autumn & Winter Cozy Dinner CookBook
Delicious dishes do not have to be expensive to prepare! Look for quick, simple recipes that use easy-to-find ingredients and fit even the most limited budgets.
Salads: To any green salad, add leftover meat or roasted vegetables. For a unique flavor, combine nuts and dried cranberries fruit.  Combine cooked meat, broccoli, peppers, onions, carrots, and celery in a portion of pasta or wild rice salad.
Sandwiches: Allow guests to build their own sandwiches by layering leftover meat and veggies in a sandwich and adding additional sandwich toppings such as lettuce, spinach, tomatoes, peppers, shredded carrots, cranberry sauce, and/or apple slices. Try a whole-wheat pita or tortilla instead of bread.
Bonus Related Articles: Tips for Healthy Holiday Eating
---
Planning for cost-effective holiday meals is a step in the right direction. Not only will your plans keep you on track this season, but they will also keep you from  becoming stressed out by everything there is to do during the holiday season.
We hope you all enjoyed this post! 5 Top Budget-Friendly Holiday Meal Preparation Tips. We had a great time rounding up these easy, delicious, and affordable tips and recipes for you, and now you're ready for every holiday event on the calendar.
---
Did you find the strategies listed in this article helpful? What are some of your Top Budget-Friendly Holiday Meal Preparation Tips? How have they worked for you? Let us know in the comments.
If you did love this post, be sure to subscribe or Get In Touch(on desktop) or scroll down (on mobile)! Not ready to commit like that? Follow us on one of the social media platforms to never miss out on anything over at BudgetedLifestyles!
If you enjoyed this article, share it with your friends, on Instagram, Pinterest, or Facebook. Thank You!
Need more help? Contact us at budgetedlifestyles@gmail.com or DM @budgetedlifestyles.
---
**This blog contains affiliate links, but all opinions are our own and we would not promote products that we haven't either a) tried ourselves or b) done our research on! Please see our disclaimer for more.**