How to dress chic and look stylish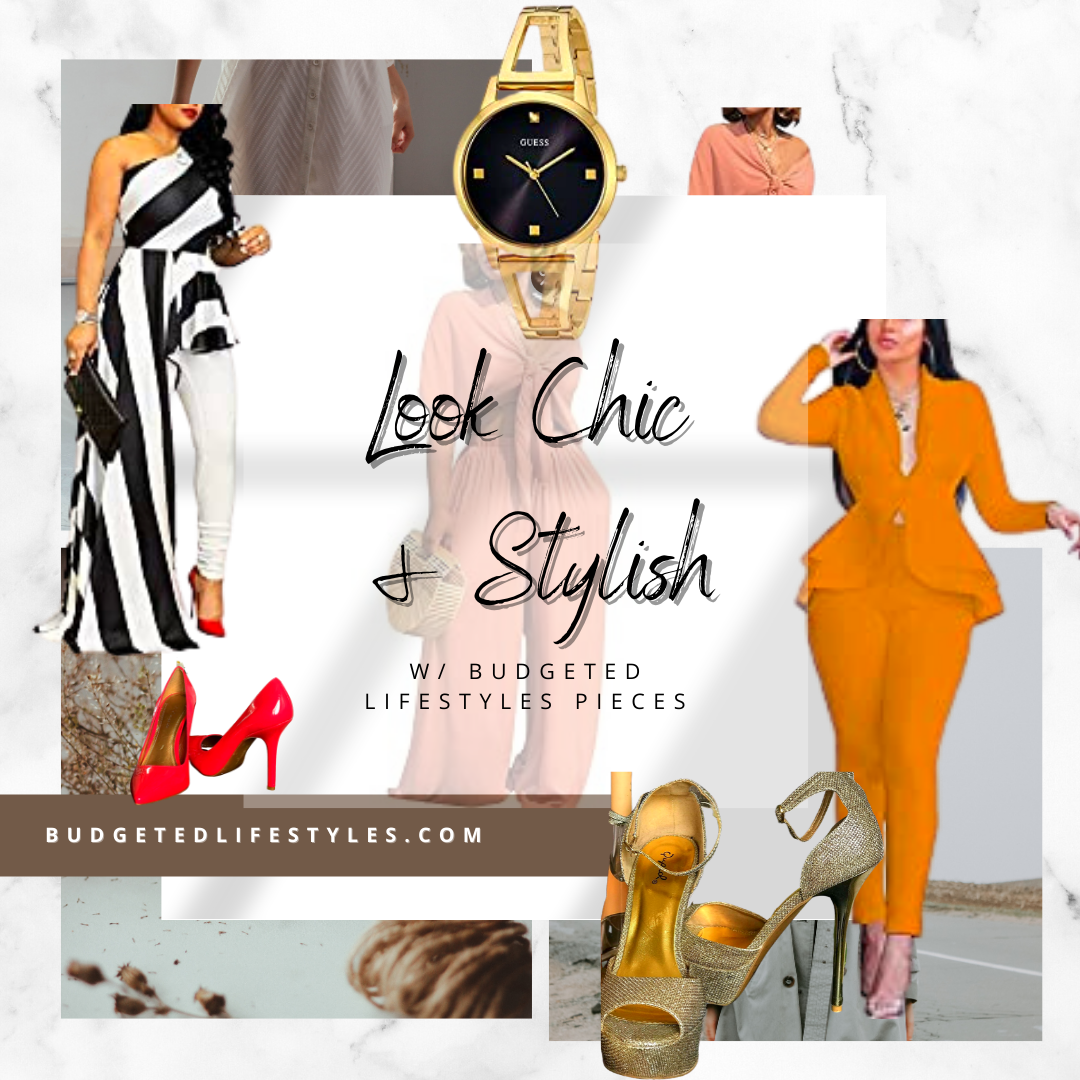 **This blog contains affiliate links, but all opinions are our own and we would not promote products that we haven't either a) tried ourselves or b) done our research on! Please see our disclaimer for more information.**
What is the first thing we all think about in the morning? Easy: An outfit that looks stylish without much thought and effort.
If you believe an outfit sets the tone for the rest of the day, don't you want it to be a good one? Yes, Yes, Yes! When you love your outfit, it makes you feel more confident, beautiful, and gives you that extra bounce in your step.
There are times when the opposite side of this happens. Sometimes we are late, frantically pulling out different pieces from our closet and then leave home with an outfit that we are unsure about. We are a little less confident, a little less happy, and worst we start our day off frazzled and unsure.
Have you ever run into someone you knew, and you didn't look your best? If you had a flashback, then you MUST continue reading this style guide!
This simple how-to dress Chic, and look stylish 3 step checklist will help with every outfit selection:
Wear pieces that complements your body
This might sound incredibly simple, but many people leave the house with clothes that are too big or too small. Always wear pieces of clothing that fit well and complements your curves. For all figures, avoid wearing clothes that are too loose.
An item with a high price tag that is poorly-fitting looks cheap despite the cost, whereas an affordable piece that has been altered to fit you perfectly will elevate your outfit and make it look more expensive.
Color Coordination is Key
Make sure the colors in your outfit complement each other and you!
Coordinating your shoes and bag completes your overall polish and expensive look. If you love to wear black shoes, then carry a black bag. A brown bag goes with brown shoes with the same color tone. If, you want to go bold; add red or leopard shoes to complete the outfit.
Do the patterns, colors, styles, proportions, and fabrics in the outfit look harmonious? Colors can affect your entire mood so, in addition, to fit, make sure the colors help your attitude. Research shows that, if you're feeling happy and excited, you would not want to dampen that energy by wearing all black. Choose a color palette to suit your mood or use color to bring you out of a bad mood.
"Mastering the art of mixing textures and patterns is one of the keys to looking expensive on any budget," says Bernadett Vajda, an internationally acclaimed model, and professional image consultant. "Pair natural silk with other rich fabrics in the same color scheme as denim or cashmere. Wearing the same color scheme in different textures will elevate any look."
Let your outfit represent you
Believe it or not, your clothes speak before you do, make sure you're putting out a positive message.
First impressions are lasting, and it only takes an instant before one is formed. Give the impression you want. Whether you like it or not, people are going to judge you, so why not make it the judgment you want!
Remember, you don't have to spend a huge sum of money on clothes to get the desired look. We would recommend buying quality pieces of clothing that will last, and not fade or lose its texture. Take it one step at a time and don't feel overwhelmed and think you must buy everything at one time.
These are the tips that we have found helped us to have a wide array of outfits in our closet. We hope you'll work to implement these tips and will benefit from their positive impact on your new style selection!
Did you find the strategies listed in this article helpful? What are some of your ideas? How have they worked for you? Let us know in the comments.
If you enjoyed this article, share it with your friends, on Instagram, or Facebook. Thank You!
**Want these items displayed on this blog? You can have them delivered directly to your residence by visiting https://poshmark.com/closet/bougie_w_budget Happy Shopping!