Personal Financial Tips To Live By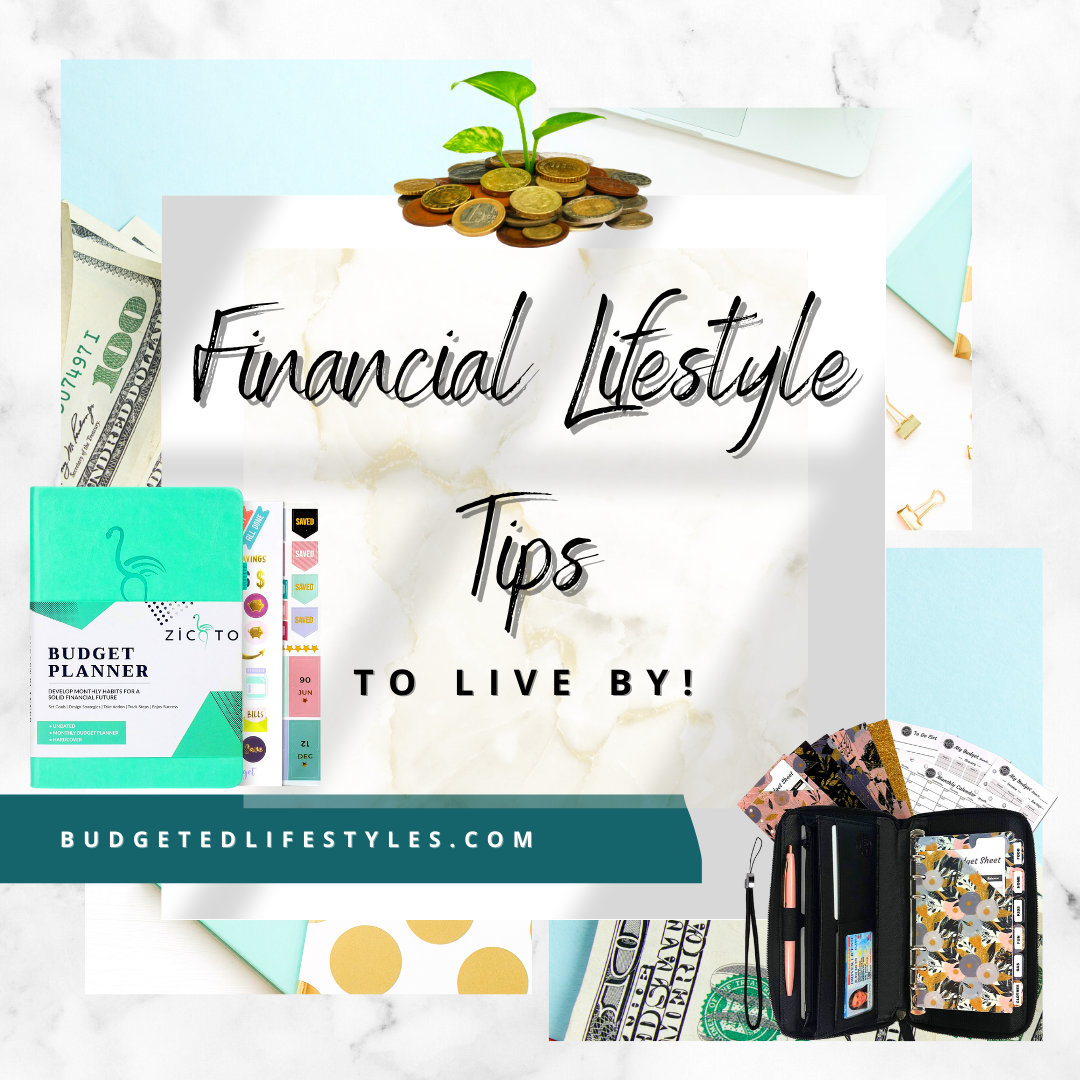 How can I get better at personal finance?
The decision to improve or change your financial situation is a good way to begin your financial journey.
Budgeting and financial planning…the most feared words. Why? Because some see budgeting as a punishment plan or a tedious process. Unfortunately, this may be the reason many people try to correct financial problems in one day, which had developed over a period of time. A budget is a very simple financial plan for your life goals.
Here are 3 key tips to getting ahead financially.
1. Spend Less Than You Earn
Sounds so simple, but many people struggle with this first tip. The level of your income does not matter if you spend more than you earn. Often it's easier to spend less than it is to earn more, and a little budgeting effort in a number of areas can result in huge savings.
2. Create a Budget
Starting a budget is just like starting an adventure or trip. You cannot set a course of action without determining where you are.
Can you set spending and saving goals if you don't know where your money is going? No, that is why it is important to set up a budget whether you make thousands or hundreds of thousands of dollars a year.
Writing goals are more effective in achieving your financial goals. The use of budget trackers or tools will set new financial standards in your life while having the ability to monitor your monthly income, savings, debts & daily expenses.

The finance planner allows you to track monetary flow & to review each area for improvements; This 12-Month budget book is your chance to develop monthly habits, monetary strategies & action plans.
Have you heard of the envelope system?
Dave Ramsey's envelope system is nothing new—it's been around for decades.
The envelope system is a way to track exactly how much money you have in each budget category for the month by keeping your cash in envelopes. At the end of the month, you can see how much cash is left by reviewing the balance. How easy is that?
If you're struggling or going overboard in a certain category (hello, Shopping!), then "cash out" the amount you've budgeted for and stick to it! The envelope system is a great tool to help you stop overspending!
Unique Designs of Each Envelope- Each envelope has an elegant design to help you stay organized on the go.
3. Savings Plan
We have heard it over and over again: Save first. Most times, if you wait until all financial obligations are met before seeing what's leftover for saving, chances are, you'll never have a healthy savings account or investments. It is recommended to set aside a minimum of 5%-10% of your salary for savings before you start paying your commitments. An automatic deduction from your paycheck into a separate account is a good way to begin.
True financial freedom requires that we be good managers of our resources, through self- discipline. Once the budget is established, we need to follow through with a commitment, consistency, and control system.
**Remember, a good plan requires action and discipline and sacrifice to make it work.**
Did you find the strategies listed in this article helpful? What are some of your ideas? How have they worked for you? Let us know in the comments.
If you enjoyed this article, share it with your friends, on Instagram, or Facebook. Thank You!
**This blog contains affiliate links, but all opinions are our own and we would not promote products that we haven't either a) tried ourselves or b) done our research on! Please see our disclaimer for more information.**
Need more help, contact us budgetedlifestyles@gmail.com or DM @budgetedlifestyles.
Transforming your future and earning your financial freedom through the implementation of S.M.A.R.T (Specific, Measurable, Attainable, Realistic, and Timely) based goals. @budgetedlifestyles