Top 3 ways to rock pink heels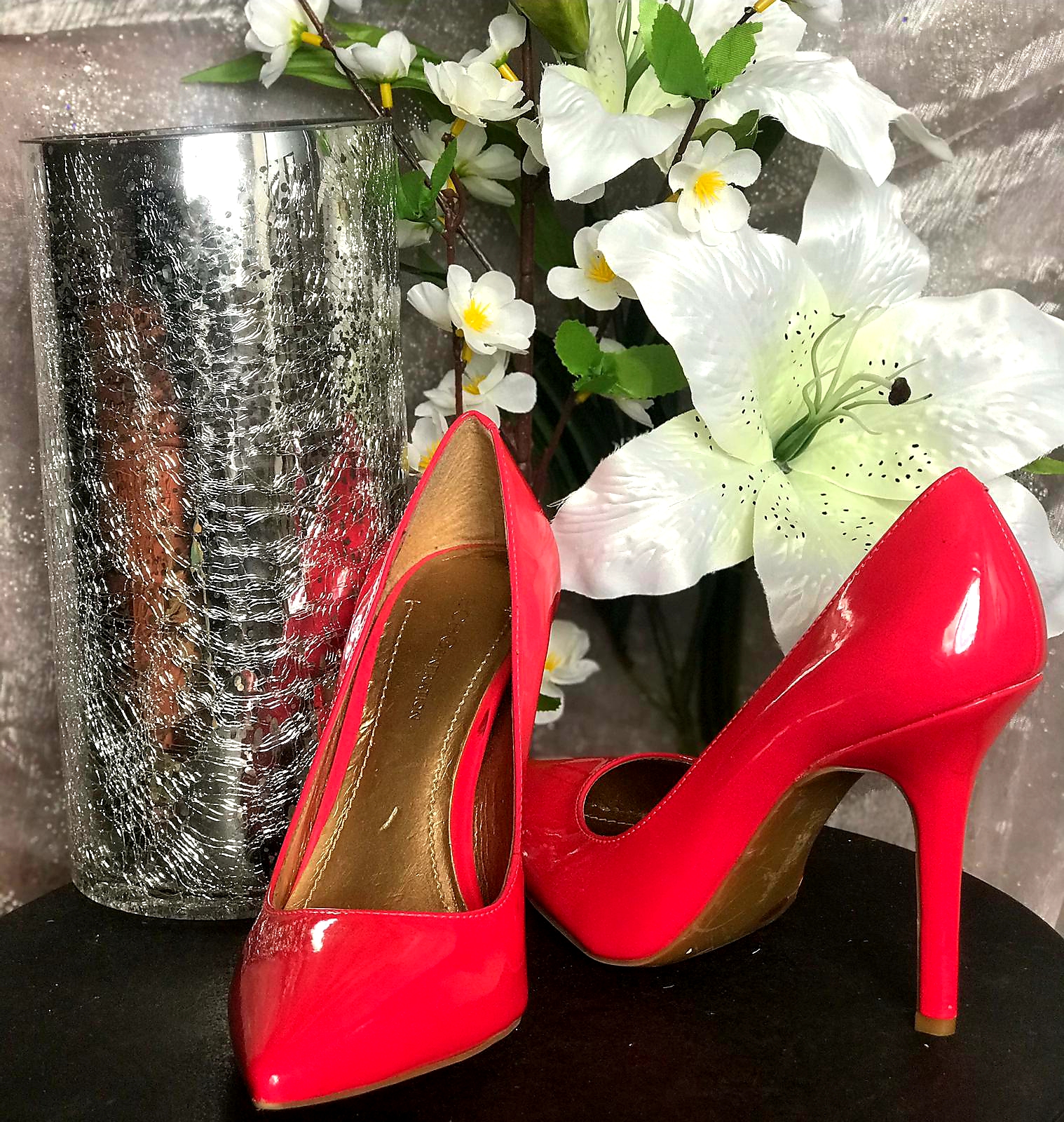 **This blog contains affiliate links, but all opinions are our own and we would not promote products that we haven't either a) tried ourselves or b) done our research on! Please see our disclaimer for more information.**
Do you want to make your outfit look more elegant or chic? One easy and affordable way to do that is to wear a pair of pink heels. The color of pink is actually a very neutral and natural color that looks good with almost any outfit.
3 different affordable style options to rock your pink heels:
Pink Heels with Dress- To achieve this look, you can wear a pale pink fitted or mini dress. Pair it with a light pink leather purse.
Black Jeans & Pointed Toe Heels– To achieve an attractive and natural business casual outfit, you can start with the pale pink front blouse at the top. Pair it with a pair of black/ dark/white jeans.
Pink/Black/ White Blazer with Black Trousers & Pink Heels. This is a very ladylike business casual outfit that can make you look attractive and approachable. To achieve this look, you can wear a Black/ white blazer with a pink mini dress to form some beautiful layers.
Having neutral and sophisticated pieces, enables you to have different styles for every occasion. Thereby, limiting the about of money spent on clothing. We are a strong believer in mixing and matching different pieces, making outfits appear new, fresh, and expensive.
Try using the tips mentioned above and watch the compliments flow in and your savings increase. Bring out the feminine, elegant, and bougie side in you.
**Want these items displayed on this blog? You can have them delivered directly to your residence by visiting https://poshmark.com/closet/bougie_w_budget
---
Did you find the strategies listed in this article helpful? What are some of your ideas? How have they worked for you? Let us know in the comments.
If you enjoyed this article, share it with your friends, on Instagram, or Facebook. Thank You!
Need more help? Contact us budgetedlifestyles@gmail.com or DM @budgetedlifestyles. Happy Shopping!