Our Ultimate Guide to Self-Care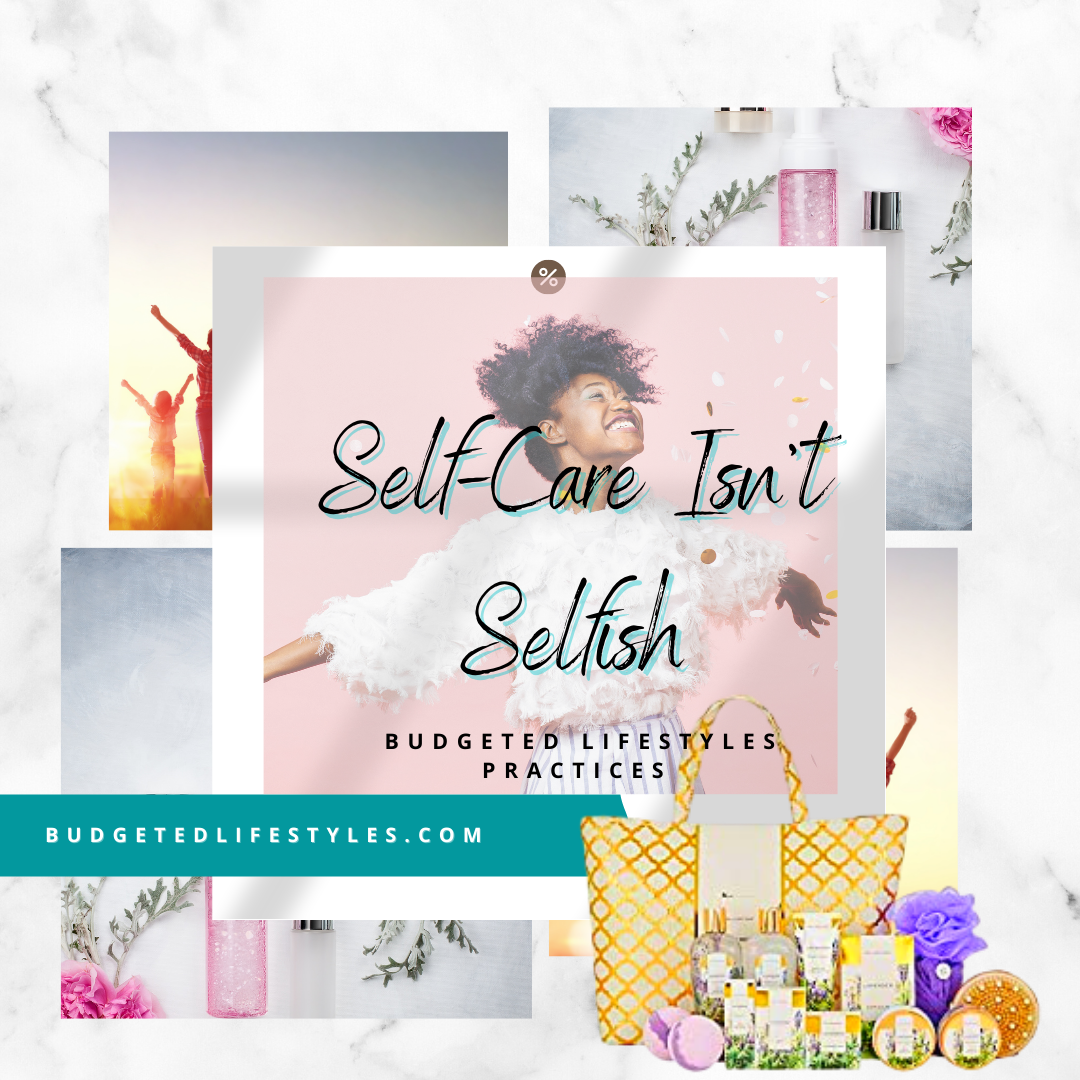 ---
Have you ever heard that popular saying, you can't love someone else until you learn to love yourself? That is, if we don't take enough care of ourselves, we won't be in the place to give to our loved ones either.
Lately, we've been hearing more and more about "self-care." That particular phrase has gotten pretty trendy!
What's the fuss about self-care?
Self-care means different things to different people. For us, self-care is anything we purposefully do in order to take care of our mental, emotional, and physical health. Self-care isn't a selfish act. It is not only about considering our needs; it is rather about knowing what we need to do in order to take care of ourselves.
In a few words, self-care is the key to living a balanced life, increasing productivity, improving long-term health, enhancing self-esteem, and improving social interactions.
We have complied the best ways to practice self-care:
Take 10 minutes to meditate. While meditation isn't a cure-all, it can certainly provide some much-needed space in your life. sit in silence, try to completely clear your mind, and creating positive energy.
Read a new book. Either pick something from your favorite genre or grab a self-help book to inspire your mood.
Meet with a life coach. Schedule time to talk with someone about what you have going on in your life. Talking helps! You'd be amazed at the positive you'll feel afterward.
Go somewhere new you've been wanting to go. Whether it be a park, an art gallery, or store – make time to visit a new place you've been curious about.
Run or walk for 30 minutes. Loosen up your body and get your body moving. Plus, it's a great excuse to enjoy the outdoors.
Make small changes to your diet. Who knew healthy eating could be so simple? Start preparing your meals for a healthier change!
Put on your favorite outfit. Put on something that makes you feel good and feel free to admire yourself in the mirror for a few minutes.
Splurge on something you want. Have you had your eye on something special? Now is the time to indulge and just go for it…as long as it's within your means!
Join a class or learn a new skill. Have you ever wanted to try Dancing? Kickboxing? Photography? Etc. Find a local class and get familiar with a new skill…and new people!
Find inspirational quotes. Surf the web for some good quotes you can relate to and then save or create your vision board.
Make a list of short term and long-term goals. With each goal, add three things you plan to do to achieve each goal and then pick one to start working toward.
Create a budget– The decision to improve or change your financial situation is a good way to begin your financial journey. Writing goals are more effective in achieving your life and financial goals.
---
Our top self-care items to begin your journey:
Productivity Planner will help you create a vision for your life with monthly vision boards, define and breakdown your short and long-term goals, and incorporate these goals into your monthly, weekly, and daily agenda.
---
You are worth the splurge. Ready for a little extra appeal? This Fossil Ryder Satchel Purse Handbag is a multitasker's dream with multiple compartments and expandable gussets for optimum organization. Wear as a crossbody, shoulder bag, or hand-carry for your favorite look. This can be paired with the items below!
Let's bougie on down! What better way to remind yourself of how enjoyable your life is? This cotton sweatshirt paired with Levi's black jeans is super comfy and is perfect for lounging of a casual weekend outfit.
---
We highly recommend these quality product, ranging from dental hygiene to skin and hair care.
What better way to unwind than by your own therapeutic massaging and aromatherapy. No time for an all-day spa treatment? This 5-Piece Spa Kit For Mind and Body Stress Relief can now bring the spa to your home. Additionally, the Spa Luxetique Baskets is formulated with natural ingredients, Sunflower Seed Oil, Vitamin E, and Lavender Essential Oils, which moisturize and refresh the body, and revitalize the mind and spirit.
---
Your very own meditation assistant: Muse makes meditation easy. Take the guesswork out of your practice with real-time feedback on your brain & body. Muse S monitors your Mind, Heart, Body & Breath just like Muse 2, and features Go-To-Sleep Journeys.
---
We are the master of our minds. Learning to know when your needs are met is a vital part of creating a happy, abundant, and fulfilled life.
Did you find the strategies listed in this article helpful? What are some of your ideas? How have they worked for you? Let us know in the comments.
If you enjoyed this article, share it with your friends, on Instagram, or Facebook. Thank You!
** This blog contains affiliate links, but all opinions are our own and we would not promote products that we haven't either a) tried ourselves or b) done our research on! Please see our disclaimer for more information.**
Need more help? Contact us budgetedlifestyles@gmail.com or DM @budgetedlifestyles.