How to Create Your First Skincare Routine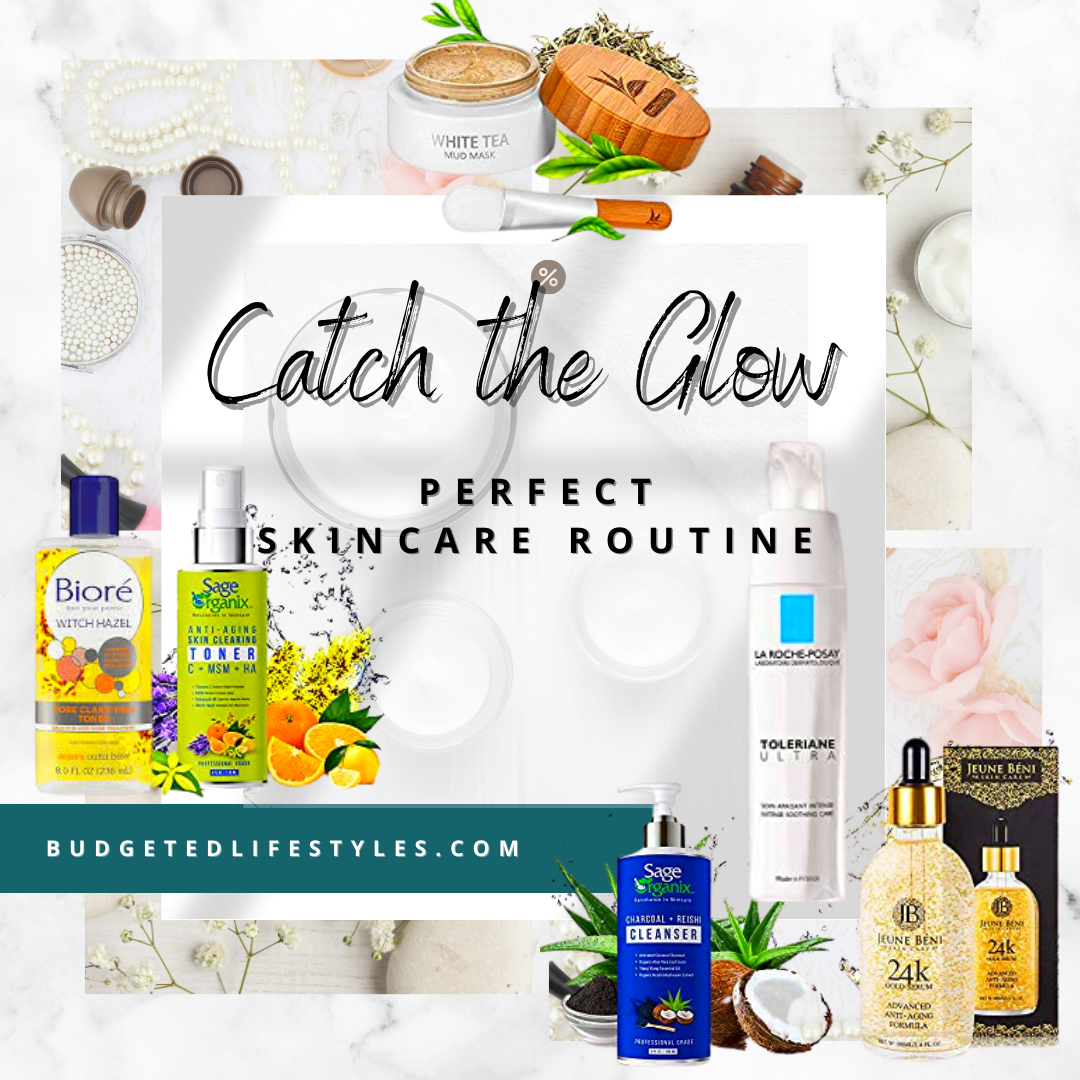 You might have a ton of questions about the best skincare routine. Which skincare routine will yield a clearer complexion or perfect skin? In what order should you be applying these products? What are some budget-friendly skincare products? And what do those products even do?
Use this perfect regimen for flawless skin, including the right order to apply products.
Cleanse
Cleansing is the first step of any good skincare routine. "Cleanliness is very important but over-scrubbing the face can be more traumatic than helpful," says Dr. Shafer. The type of cleanser you use matters more than you think it does. We recommend using gentle face washes, especially if you are just starting your skincare routine. Facial cleansers work to reduce age spots, dark spots, sun spots, and other forms of discoloration while helping with acne scars and premature aging.
"Consult a dermatologist as early as possible so that you have a doctor that has seen all your skin and can help monitor skin changes through the years," says Dr. Renee Matthews, MD.
Tone
Most people skip this step, but if you have a toner you like, you should absolutely use it. Skin toner is packed with Hyaluronic Acid & Vitamin C helps to increase collagen production, reverse sun damage & minimize acne scars. Also, retinol promotes skin renewal, brightens skin tone, reduces acne, and stimulates collagen production.
Serums and Treatments
Filled with concentrated doses of active ingredients, that helps to reduce the appearance of pores, visibly reduce the appearance of post-acne marks, and refines skin's texture over time. Serums formulated with Encapsulated Retinol, helps skin look brighter, smoother, and more even-toned. Vitamin C helps brighten dull skin and decrease dark spots with continued use.
Most of us have multiple skin concerns, so you might want to use multiple formulas. We recommend treating different areas with different products, but just consult your dermatologist to avoid any potential unwanted reactions. We recommend these serums and treatments that are potent and contain effective natural ingredients that absorb fast without clogging pores, irritating sensitive skin, or leaving a sticky residue.
Moisturizer
Now it's time to moisturize. The purpose of the moisturizer is to intensely hydrate and help restore the skin's hydration level. Everyone needs moisture, but the texture of your moisturizer will differ depending on your skin type. The perfect facial moisturizer contains a limited number of ingredients designed with the tolerance of sensitive skin in mind. (fragrance-free, paraben-free, alcohol-free, dye-free, phthalate-free)
Sunscreen
Applying sunscreen is probably the most important step in your skincare routine. Daily and consistent sunscreen use helps to prevent the development of fine lines, conditions the skin and changes in the appearance of pores over time.
Extras
Facial Masks- helps absorb excess oil and helps improve skin tone, provides gentle exfoliation to lift away dead skin cells. Apply masks after serum but before moisturizer. Like any product that supplements your regular routine, masks should be used in moderation — no more than once a week to prevent any irritation.
---
Remember, less is more! There's still no such thing as an instant fix — you need time to reap the benefits. It is important that we remain budget-conscious when purchasing products. But, we should point out that many over-the-counter products have active ingredients that seem similar to their prescription counterparts, their concentrations are often so low that they won't do much for your skin in the long run. Some items are worth the extra pennies, quality matters. Make your skin a priority today!
---
Did you find the strategies listed in this article helpful? What are some of your ideas? How have they worked for you? Let us know in the comments.
If you enjoyed this article, share it with your friends, on Instagram, or Facebook. Thank You!
**This blog contains affiliate links, but all opinions are our own and we would not promote products that we haven't either a) tried ourselves or b) done our research on! Please see our disclaimer for more information.**
Need more help? Contact us budgetedlifestyles@gmail.com or DM @budgetedlifestyles.
"You glow differently when you're actually happy". —Unknown