How to Celebrate the Holidays During Covid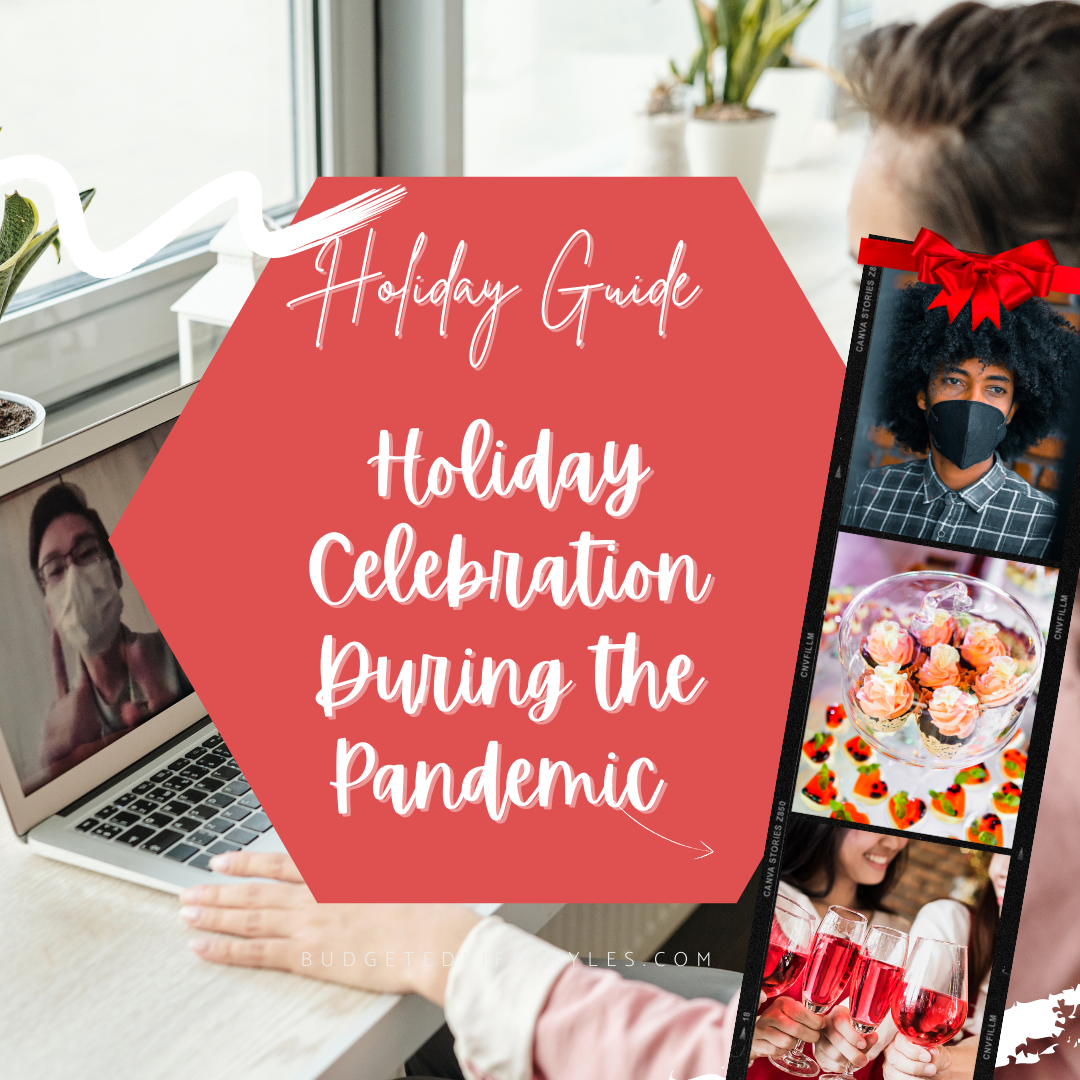 This pandemic is promising to make the 2020 holiday season look like none other in our lifetimes. The norm during the holidays is that we travel to see loved ones or host them in our homes. Enjoying appetizers from shared plates, gathering around the TV to watch the movie or game before a buffet dinner and so much more.
How to celebrate the holidays during Covid? Over the holidays we tend to let our guards down. However, health experts recommend celebrating differently during the pandemic.
We won't have the freedom to safely mingle as we normally do. All get-togethers will require careful forethought, strategic planning, creativity, and flexibility depending on our families' risk factors.
---
Keep the Guestlist Short and Sweet
The first thing to think about is who will be at the gathering, experts say. Make sure you know how careful others are being before you agree to attend or host.
Use these planners to organize your list of guests, your list of gifts and your holiday activities.
Daily Weekly Monthly Planner Yearly Agenda, Clever Fox Planner – Weekly & Monthly Planner to Increase Productivity
---
Avoid Hugs, Kisses and Handshakes
We all know how difficult this might be not showing open affection to your loved ones. But, we recommend – open communication about the no contact rule before and during the holidays. This can help make everyone safer and more comfortable.
---
Virtual Gatherings -The New Trend
We all have to be creative to make this holiday celebration special. Let's utilize the power of technology. Virtual gatherings are a low risk activity, and for many people, gathering in the same house or outdoor space will just not be possible this year.
Invite your relatives and theirs for Zoom or FaceTime calls during the meal. Share recipes ahead of time, so everyone can eat the same food in different places. Also, everyone can share fun memories, stories, pictures, etc.
Use these devices to keep you connected.
2020 Flagship Lenovo Ideapad 3 Laptop Computer 14″ Full HD, New Apple iPad Air (10.9-inch, Wi-Fi, 256GB) 
---
Socially Distance In-Person
Setting up the tables creatively is another solution that can be employed at any type of gathering. We suggest having smaller sets where people can sit with their immediate family, while staying 6 feet apart from people in other households at all times, even at mealtime.
---
Entertain Outside
Outdoors is much better than inside for safer dining and socializing. It might be a good idea to put heat lamps and a fire pit high on your holiday wish list and have the equipment delivered before the holidays! 
---
Try these items to assist you in setting up your outdoor entertainment space.
3in1 All-Weather Cool Wicker Bar Table + Ice Bucket + Cocktail Coffee Table All in One, 3 Piece Rocking Bistro Set Wicker Patio Outdoor Furniture
---
Avoid Extensive Travel, If Possible
If you plan to travel or host guests from out of town, you need to assess the rate of infection of both locations. We have to be more thoughtful than we normally would have in terms of just jumping on a plane or in the car.
---
Think Out-of-the-Box for Holiday Gift Giving
Consider gift shopping online. Check out our article 50+ gift ideas for him and her . We have complied a list of amazing affordable gift options, all from the comfortable of your home.
Other gift ideas such as sending a meal or dessert to your friends via their favorite local restaurants or make a donation in a friend's name to their favorite non-profit organization. This is the season to think creatively — often the most meaningful gifts are the most creative ones.
Get creative with these gift ideas.
50 Pieces Blank Present Certificates Vouchers, Gold Diffuser Bracelet +Black Diffuser Bracelet
Mini Bonsai Plant Growing Kit,  Family Tree Picture Frame Display
---
Other Tips
Everyone should wear masks when they aren't eating- simple!
We recommend appointing one person to place food on everyone's plate, so people don't touch shared utensils
We highly suggest, an alcohol-free event, since drinking lowers inhibitions (they get louder, so they're expelling more viral particles)
Use disposable plates, flatware, napkins, and tablecloths (plus, it's much easier to clean up afterward)
---
Finally, check-in on loved ones. Everyone, no matter what they might reveal on their social media posts, is going to have some challenging times ahead. It is not easy to get through a holiday season during a global pandemic. Call your family, friends, neighbors, long-ago acquaintances.
---
Check out these safe and disposal items to help organized your holiday celebrations; Click on the images for more info or to buy.
---
Fun game activities for the family, Click on the images for more info or to buy.
---
The reality is, the pandemic is not abating any time soon — even with vaccines and improved medical treatments on the horizon. The better news is the outlook for a more normal holiday season 2021 is promising.
---
We hope you all enjoyed this post, How to Celebrate the Holidays During Covid. We had a great time rounding up these, practical, tips for you. Have a safe and joyful holiday!
---
Did you find these ideas listed in this article helpful? What are some of your ideas? How have they worked for you? Let us know in the comments.
If you did love this post, be sure to subscribe or Get In Touch(on desktop) or scroll down (on mobile)! Not ready to commit like that? Follow us on one of the social media platforms to never miss out on anything over at BudgetedLifestyles!
If you enjoyed this article, share it with your friends, on Instagram, Pinterest, or Facebook. Thank You!
Need more help? Contact us budgetedlifestyles@gmail.com or DM @budgetedlifestyles.
---
---
**This blog contains affiliate links, but all opinions are our own and we would not promote products that we haven't either a) tried ourselves or b) done our research on! Please see our disclaimer for more information.**