Holiday Spending Budget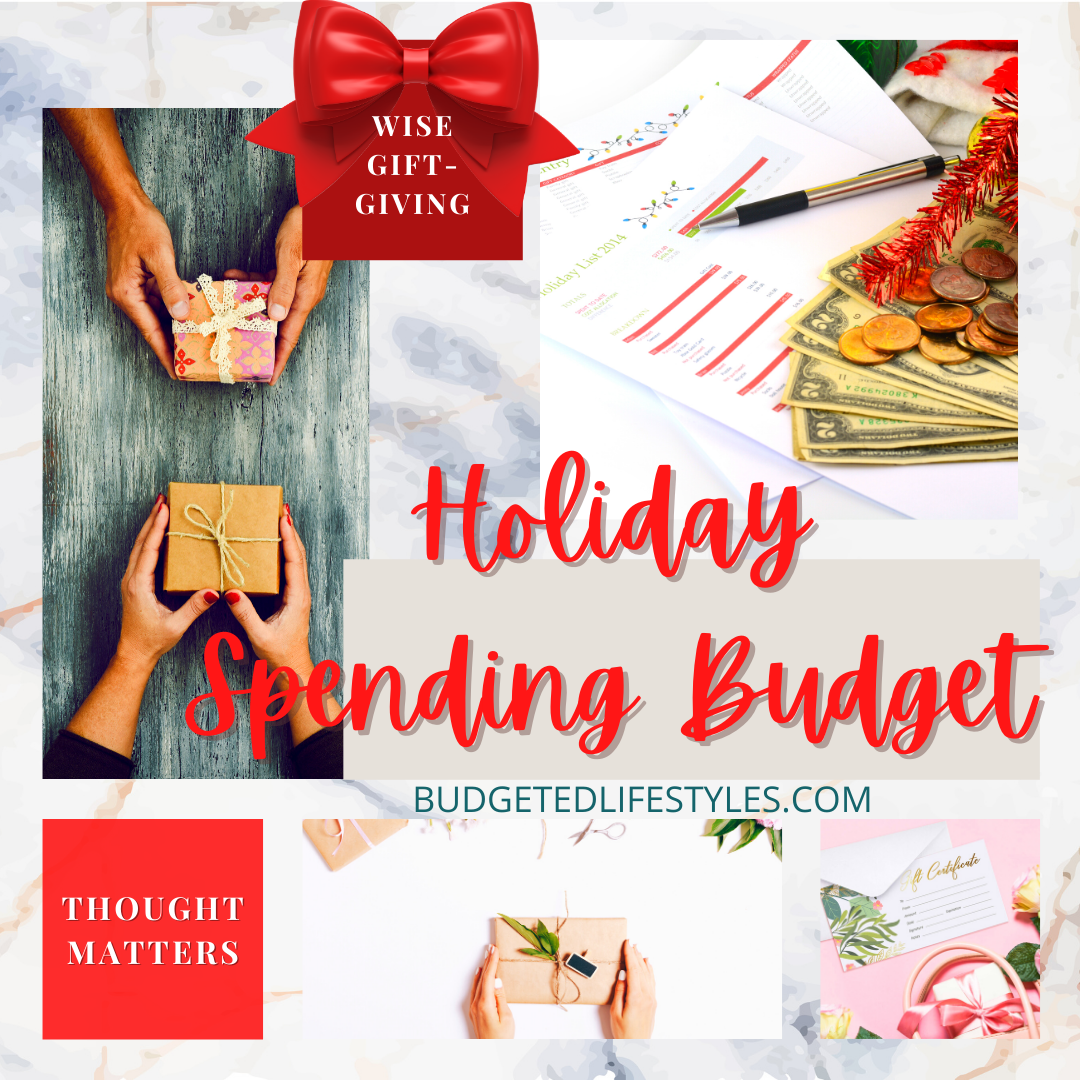 The happiest, most generous season of the year has arrived! But, holidays come with a long list of expenditures, including gifts, food, entertainment, decorations, holiday trips, cards, and charitable giving.
For those of us who feel like we are in a financial bind, this season can be a time of stress and worry instead of happiness. It's a well-known fact that we could easily spend thousands of dollars to celebrate the holidays – and that in turn crushes our budget and credit. How can we create a holiday spending budget?
Creating a holiday budget is a bit like creating a household budget. The concept is simple, determine how much you need to spend, and then determine how to allocate this money among all the things you plan to purchase. We strongly encourage you to avoid overdoing it when giving gifts.
---
Here's 8 Rules to Help You Stick to Your Budget
Set Your Spending Limit
No one wants to hear the word "budget" when it comes time to holiday shopping. Nevertheless, if you are in a financial crunch, this is exactly what you need to do.
The first step in setting up your holiday budget is to figure out how much you can afford to spend in total. Ideally, this amount should come entirely out of your disposable/available cash and savings. By doing so, you don't have to rely on debt at all. Now, your challenge is to fit all your spending within that limit.
---
Set Your Priority and Expectation
Setting priorities and expectations means you have to be realistic about your finances and how much you can afford to spend to reach your goals.
Use a numbering system to categorize gifts in order of priority. The items that are the highest on the list, should be the first that you have set aside money for when you begin to divide your holiday budget.
---
Assign Figures to Your List
Here is the hardest part, determining how much money to put aside for each item on your list. Review your list once again to estimate how much you plan to spend on each item. For example, how much on gifts, food, decorations, holiday activities.
Try to keep your numbers realistic. For example, if you have 20 people on your gift list, it's not really reasonable to assume you can buy presents for all of them on a budget of $150. We've tried, and we failed.
To solve this issue, we did some research on the items we wanted to gift to family and friends – and we got a realistic idea of how much each item will cost.
---
Need more help with organizing? Check out these holiday planners to help you.
---
Strategic Shopping
Black Friday and Cyber Monday provide you with an opportunity to obtain many items on sale. When you shop online, you are able to take advantage of different promotions and coupons available. Thus, you are able to save money.
We recently discovered that thrift/bargain shops and eBay have great items in excellent condition which can be used as gifts. We must admit, we got a little carried away and snatched up a few items for ourselves. In all seriousness though, we recommend using this option, only if you think your family members and friends won't mind, receiving secondhand holiday gifts.
Start here with your holiday shopping; We've rounded up 50+ plus gift ideas for him and her under $100.
---
Express Your Creativity
Think outside the box with your holiday budget. Come up with creative, affordable gifts like sending a meal or desserts to your friends via their favorite local restaurants or make a donation in a friend's name to their favorite non-profit organization.
As an alternative, you might want to create or include a hand-made certificate for free babysitting or pet-sitting services, yard work, and similar tasks that might ease each other's burden.
This is the season to think creatively — often the most meaningful gifts are the most creative ones.
---
The Thought Counts
We have all heard this before; it is thought that matters. We sometimes think that giving the ultimate gift is what will do it. Trust us, it won't. You will be surprised, that most people understand the value of money, your current financial situation, and the economy. They will be grateful for whatever gift you get them.
So, try DIY gifts for your friends and relatives. When you put real effort into making a gift specifically for someone, they will appreciate the gesture. You can make gifts for as low as $20.00, and the money saved, can be allocated to other categories on your gift list.
---
What Happens If You Are Over-Budget?
Revise Your Budget
We discovered that it's so easy to get carried away with holiday planning and gifts. When we add up all the amounts we've allotted for all the items on our list, there's a chance the total will come to more than the spending limit we set. If you can relate to this situation, then you know we must adjust the numbers to get the budget to balance.
---
Additional Cash Injection
If you've cut everything you can think of and you still can't make your budget work, try thinking of ways to get more money.
One of the surest ways you can make cash if you're in a bind is to utilize selling apps like Offer-Up, Thread-Up, Mercari Craigslist, etc. to sell your unwanted items for cash. This is a win-win situation, you get to declutter your space, plus get some extra cash to help with your gift list.
Create a side hustle – depending on your unique needs and your skills, earning a respectable amount of cash, and doing it quickly, might be well within your reach. Some examples would be, manage social media for small businesses, sell services on Fiverr, start a blog, Design logos, create YouTube tutorials, and much more.
---
**Bonus- Creative Gift Ideas**
Finding just the right gift for every person on your list can be overwhelming, especially if your list is long. No worries, check out our article on 50+ plus gift ideas for him and her under $100. Trust us you will find the perfect gift for that special loved one.
Need more gift options? Try these:
Gourmet Gift Basket, Delicious Biscotti Artfully Decorated, Blank Gift Certificates Redeem Vouchers
Mini Bonsai Plant Growing Kit, Family Tree Picture Frame Display
Aromatherapy Bracelet Jewelry Stainless Steel Locket Leather Band, Whiskey Stones, Cool Gadgets Presents,
Reversible Throw Pillow Case Cover, The Couple- Romantic Recipe Book, Oven Mitts & Potholder
---
We hope you all enjoyed this post, Holiday Spending Budget! We had a great time rounding up these, practical, and affordable budget ideas for you and we hope they inspired you to save money and give the perfect gift to your special loved ones and friends.
---
Did you find these ideas listed in this article helpful? What are some of your ideas? How have they worked for you? Let us know in the comments.
If you did love this post, be sure to subscribe or Get In Touch(on desktop) or scroll down (on mobile)! Not ready to commit like that? Follow us on one of the social media platforms to never miss out on anything over at BudgetedLifestyles!
If you enjoyed this article, share it with your friends, on Instagram, Pinterest, or Facebook. Thank You!
---
**This blog contains affiliate links, but all opinions are our own and we would not promote products that we haven't either a) tried ourselves or b) done our research on! Please see our disclaimer for more information.**