Best Fashion Ideas for Curvy Figures Under $50!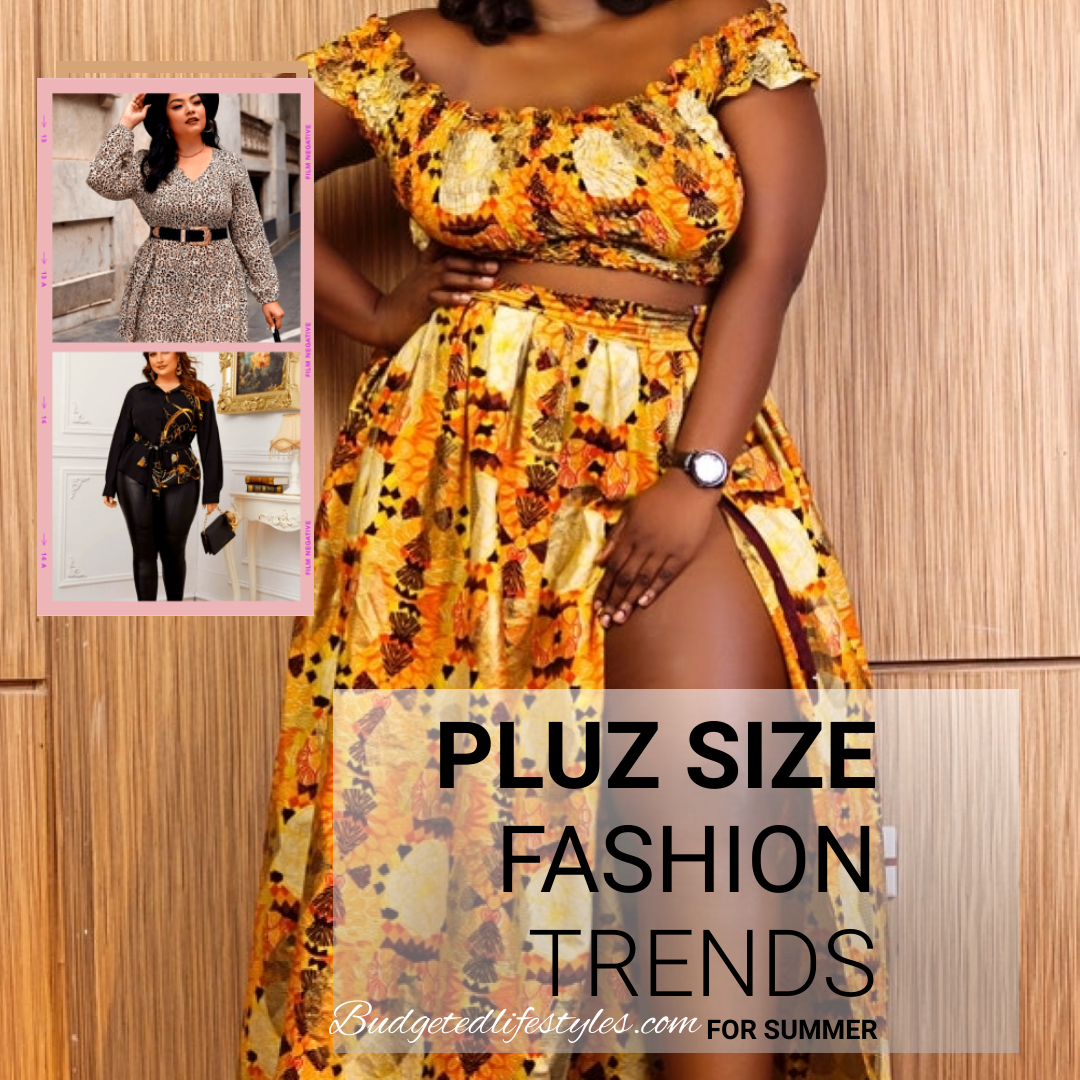 You've got some amazing curves, but dressing for your beautiful shape, and accentuating your assets can be hard sometimes. But, if you take a look at some of these tips, you will ensure you look stylish and help make you feel happy and confident. And that's what really matters! All these best fashion ideas are budget-friendly and under $50.
There are many shapes and figures, but often generic style advice just doesn't suit women who were blessed with a little more to love! Click on the images for more info or to buy.
---
---
Let's break down these amazing looks.
Extra Details
If you're looking to hide your tummy, try a dress with detailing around the middle. The extra texture smooths you out and camouflages any areas that you don't want people to focus on. Depending on where it's placed, the extra details can also direct the eye to areas you'd like to accentuate.
---
Off-The-Shoulder Styles
Shoulders are in! We recommend off-the-shoulder styles because it draws attention up and away from your tummy or bust area. This trick helps to accentuate and elongate your neck. Additionally, off-the-shoulder styles also give you the freedom to accessorize and rock statement earrings or necklace.
---
Bold V Necklines
Try a V-neck outfit for that bold, and beautiful look for your curvy figure. Everybody can look great in a V-neck. The key to wearing this classic, versatile neckline is to choose the depth of the V that best fits your bust size.
V-necks are best for these body types:
Small to large bust
Curvy shapes
Small to wide shoulders
This simple neckline doesn't demand much. Small earrings or a top with embellished details won't compete with this classic look.
---
Using Prints
You might be wondering why 'prints'? We believe that prints create a busy illusion. Don't shy away from bold and intricate patterns. Choose a pattern that is the right size and density – a medium print with about half the coverage will draw the eye around the dress or shirt rather than looking distracting.
---
Beautiful Stripes
It's a rule of thumb for any print. The curvier you are, the bigger your print should be. When you wear them the right way, stripes are a fabulous tool for drawing the eye towards (or away from) certain areas of your body.
Always choose the thickest stripes for the most flattering appearance. It doesn't have to be thick stripes all over. You could choose a repeating stripe that contains various thicknesses of bands too.
We also recommend bold stripes around the hem of your dress. The bold stripes in this area will draw the eye down and away from your stomach, bottom, and towards your slim ankle or beautiful shoes.
---
Comfy and Form-Fitting Fabrics
We all had that experience where the fabric of the outfit we liked just didn't work. Boxy, heavy fabrics like wool, leather, don't do much for a curvy body shape because they don't hug the body, so the boyish appearance still remains.
We recommend stretchy fabrics like spandex, and cotton, as well as clingy ones like satin and silk. These skim the body and outline the curves.
Since the curvy figures need to create the illusion of a waistline and curvy hips, rear, and thighs, the tighter the fabric the better, because it tricks the eye.
---
Show a Little Skin at Night
A slit on the side of a dress can be sexy and slimming while showing lots of legs offers a long, lean look. Highlighting your décolletage (a low neckline on a woman's dress or top) also looks sultry without being too provocative.
Solid hues in lights or darks will serve you well. But don't avoid brights altogether. A rich red, blue or lush jewel tones is always striking.
---
Use Accessories
We all love accessories. For this post, we will focus on belts. Using Belts for dresses and shirts will further accentuate your waist and add definition and shape, creating that lovely hourglass look. We recommend placing your belt around the area where your waist is the smallest. Click on the images for more info or to buy.
---
---
---
Dress to Impress
Keep your look sleek and chic. Experiment with fabrics, colors, and styles to come up with fresh and flattering looks, but don't obsess over having a 'perfect' body. When you accept your natural body shape, these fashion tips can help you accentuate your unique beauty.
---
---
These are our best fashion ideas for curvy figures. We hope you all enjoyed this post! We had a great time rounding up these cute, practical, and affordable outfits for you, and you've now got your styles ready for every event on the calendar.
---
---
Did you find the strategies listed in this article helpful? What are some of your ideas? How have they worked for you? Let us know in the comments.
If you did love this post, be sure to subscribe or Get In Touch(on desktop) or scroll down (on mobile)! Not ready to commit like that? Follow us on one of the social media platforms to never miss out on anything over at BudgetedLifestyles!
If you enjoyed this article, share it with your friends, on Instagram, Pinterest, or Facebook. Thank You!
Need more help? Contact us budgetedlifestyles@gmail.com or DM @budgetedlifestyles.
---
---
**This blog contains affiliate links, but all opinions are our own and we would not promote products that we haven't either a) tried ourselves or b) done our research on! Please see our disclaimer for more information.**
---
"A woman is never sexier than when she is comfortable in her clothes." —Vera Wang
---