Valentine's Unique Stay-at-Home Ideas 2021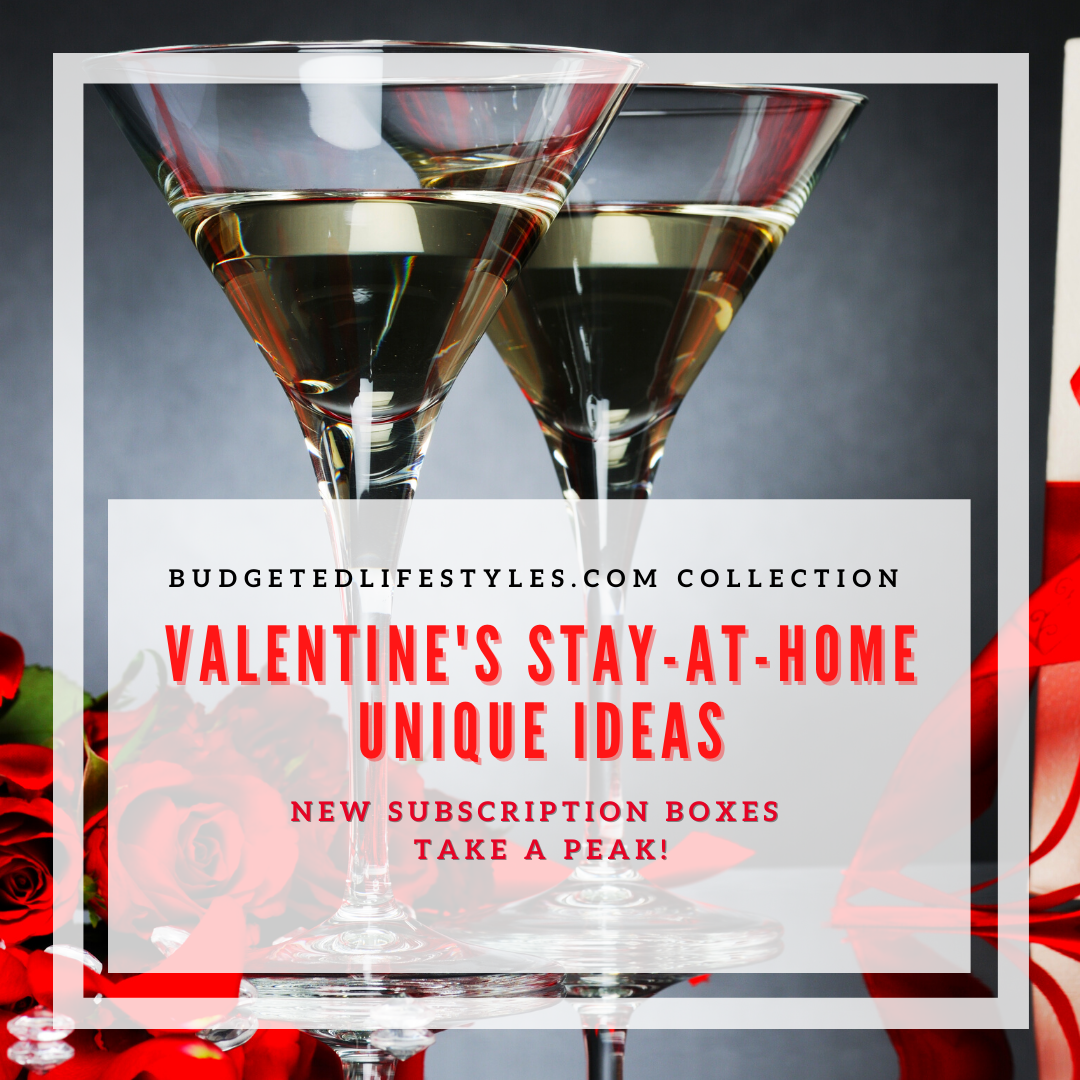 We don't blame you if you have trouble thinking about a fun, creative, or even just thought-out present after months of isolation together. Though we may be limited as to where we can go out, restrained by finances, health, or even children. There have never been more fun date options for staying in.
If you are like us, we all go with the décor, the outfits, the food, and the theme of the date. We've rounded up a collection of Valentine's Unique Stay-at-Home Ideas 2021, no matter who that special someone in your life is, from the pickiest husband to the most thoughtful girlfriend at every price point.
---
Create memories you'll cherish forever with the SpicyBox date night box. You'll receive two (2) fun, unique, and sexy date night games along with everything you'll need for the fun activities.
Click on the pictures for more information- you will never regret it!
Aside from our fun couples' games, we've also included passion tips cards. You'll be spending quality one-on-one time and showing appreciation for each other in small but meaningful ways throughout the month. Thoughtfully designed and CLASSY, these boxes encourage discovery and exploration, solo or with a partner.
Additionally, these dates are cheaper than your basic dinner and a movie date…plus they're way more fun. Interact, communicate, and connect in new ways, while transforming your home into an amazing date night venue!
---
Indoor Picnic

The perfect indoor picnic includes two main elements: a giant blanket on which to spread and an abundance of greenery. For a perfect indoor picnic date night, you could do anything from Red Wine Brownies to Chocolate Chip Cookies to a One-bowl Carrot Cake.
We recommend this Portable Wine Picnic Table. The folding bamboo table can be used in your favorite place inside your home, cabin, balcony, hotel, etc. It's not only an indoor wine picnic table, it's an experience!! It really doesn't matter what day of the year it is, you can make the best memories every time.
---
Dip in Chocolate Dessert
These sublime chocolate and strawberry desserts scream Valentine's Day but really work wonders on any romantic occasion. Hand-dipped in-store chocolate strawberries are essential this time of year. The same goes for our chocolate covered pineapple. However, apple slices, watermelon slices, and bananas are also fantastic when covered in chocolate. It is not possible to go wrong with any sweet or sour fruit.
Would you like to extend that feeling of love to the monthly surprises? Delicious Premium Candies, Seasonal Sweets, Old-time Favorites, and Exciting New Treats Subscription Box. EVERY BOX is carefully curated with a collection of sweets from our classic Candy Shoppe which may include gummies, sours, vintage candies, chewing gums, handmade fudge, caramel corn, holiday goodies, wrapped and bulk candies, lollies, and more!
---
Fun Trivia Night
Spice up your Valentine's Day dinner conversation —it is always fun and surprising to learn new things about your partner. Or, organize a virtual rendez-vous and team up with other couples with virtual games. If you have an evening with family or friends, ask everyone to contribute to the jackpot of a winner to amplify the friendly competition.
---
Breakfast in Bed
Breakfast in bed becomes special when you take them to the next level. Make a huge spread of their favorite things on a cute tray—bonus points if things like pancakes or waffles are heart-shaped and serve with a favorite book, newspaper, or magazine.
---
Other Date Ideas
Have a karaoke night! Find songs with lyrics on YouTube and sing to the nth degree. It's funny if you can find some heart-wrenching ballads to belt out.
---
Cook together– They say that food is the way to the heart, so why not spend quality time cooking up a romantic Valentine's dinner together? You can even try a virtual cooking class – this is a great way to move from the traditional dinner date to something more practical.
---
Write the story of how you came to know each other (and fell in love). Better yet, get your camera on! Your children and future generations will be so thankful and it's so much fun to go back to reading (or watching) years later. It's unbelievable what you'll forget!
---
Have a movie marathon. Choose a theme (either an actor, a genre, or a series) and watch as much as you can. If you fall asleep, you can always pick up where you left off in the morning.
---
"Read my thoughts, please." Easy Date Idea – Do you have any sense of what your spouse/partner is thinking? Learn more about your spouse/partner by making choices for them while they make choices for you!
---
Bubble bath for two. Need we say more?
---
Guess what The Taste is – Get ready for lip-lock time with these unique chapsticks that, when lips touch, create new flavors.
---
Win within 1 minute SexyGame. – Not only is this a sexy date, but it is also hilarious! (Sometimes you need that in the bedroom, right?) Undoubtedly, these minute to win it games will have you on the floor laughing!
---
Craving inspiration for fashion!?
---
---
---
Bonus Options
---
---
We hope you all enjoyed this post, Valentine's Stay-at-home Ideas 2021! It's no secret that the best gift you can give your other half is quality time. Whether you're looking for things to do at home, like watching the best Valentine's Day movies and doing Valentine's Day crafts, or discreet outings, there are ideas for every couple here.
---
Did you find these ideas listed in this article helpful? What are some of your ideas? How have they worked for you? Let us know in the comments.
If you did love this post, be sure to subscribe or Get In Touch(on desktop) or scroll down (on mobile)! Not ready to commit like that? Follow us on one of the social media platforms to never miss out on anything over at BudgetedLifestyles!
If you enjoyed this article, share it with your friends, on Instagram, Pinterest, or Facebook. Thank You!
---
**This blog contains affiliate links, but all opinions are our own and we would not promote products that we haven't either a) tried ourselves or b) done our research on! Please see our disclaimer for more information.**