Improve Your Personal Financial Outlook for 2021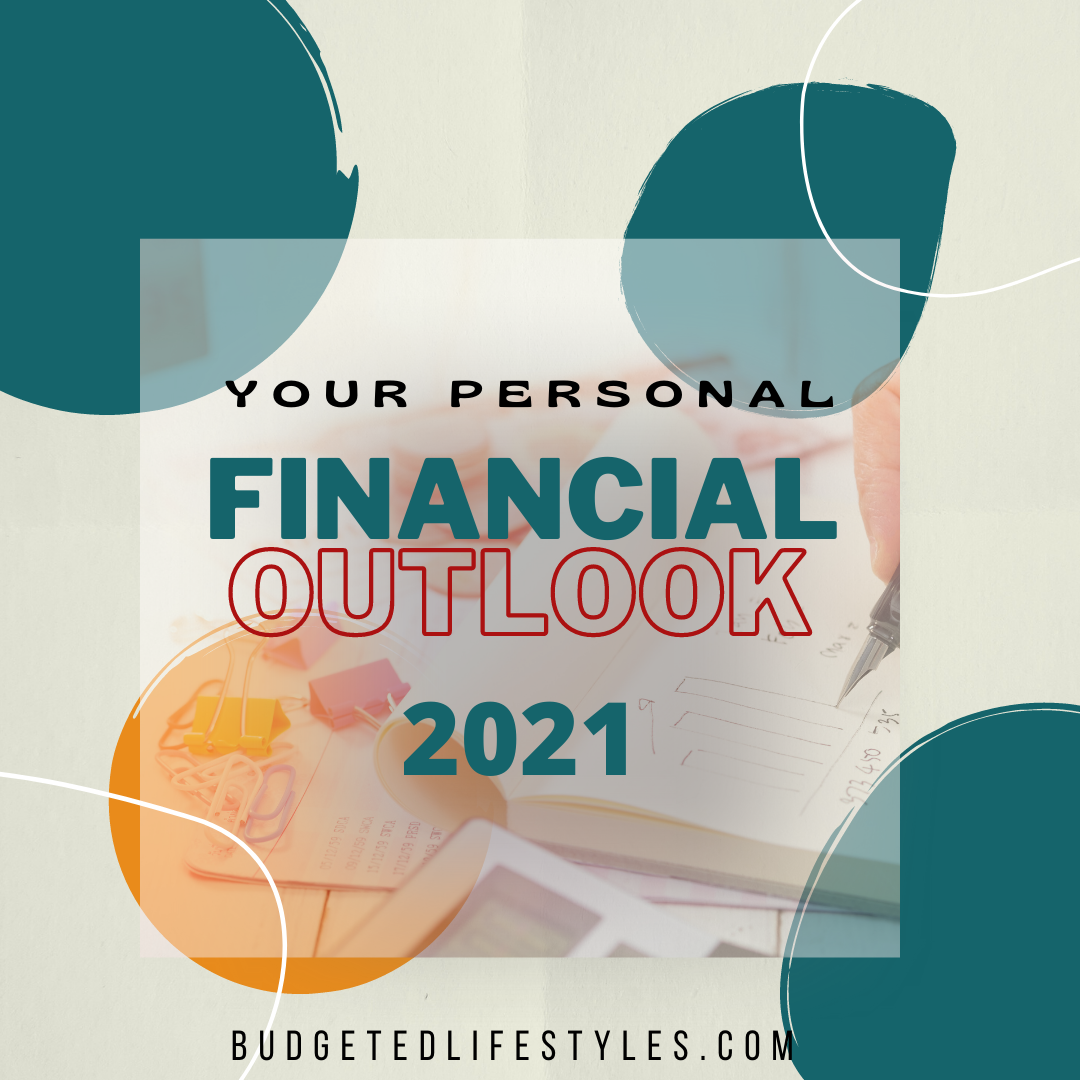 We can all agree this year 2020 was disorienting, distracting, and dizzying. Uncertainty is high right now as the world waits to see what is to come. Even with the COVID-19 vaccine, policymakers struggle to get support to those in need, and the economic impacts of the pandemic will likely continue for years to come. What's your personal financial outlook for 2021?
Research shows — people who do have jobs — are fearful of losing their jobs and less likely to spend money. Naturally, this will lead to less holiday spending and overall lower consumer spending.
The question is: How can you take all these factors into account to create a realistic, accurate personal budget?
Change Your Personal Financial Mindset
Financial planning and money do not need to have a negative connotation associated with it. Changing our pessimistic views can have a dramatic impact on the positive influence we could make with more money.
Make some time to write specific, long-term financial goals. Once you have written down your financial goals, prioritize them. This process ensures that you are paying the most attention to the ones that are of the highest importance to you.
---
Get Your Finance / Budget in Order
It's all about the budget in the new year. The point of budgeting is not always to minimize expenses; it's simply to identify where the money comes from and where it goes.
One of the techniques we've found to be most effective is to go through each of the ways in which money is spent and make sure there's an entry for each. Many people fail at budgeting not because they spend too much but simply because they don't know how much they spend, and lose track of their overall finances.
Once you've accomplished and followed through on your new budget plan for a few months, you may find that you have extra cash, and the money you free up from your debt payments can be used to reach your next set of goals.
Clever Fox Budget Planner- helps you create a spending plan before you spend. Use predefined expense categories to create your monthly budget. Track all your day-to-day spending and store each month's paper bills and receipts in a pocket. Clever Fox Planner – Weekly & Monthly Planner to increase productivity, time management, and hit your goals.
---
Use Savings Percentage
Modify your financial outlook by increasing your saving percentage. Too many people focus on figures, which can be misleading and lock you into an outsize amount when your paycheck size varies. Instead, decide to set aside 5% on each paycheque, and you'll be in a better position to stick with your long-term financial plan. Once you have grown your savings and want to begin investing to increase your wealth.
---
Establish Emergency Fund
Building an emergency fund is your first line of defense against disasters, particularly unemployment. This is another key factor in financial success and stress reduction. The standard rule of thumb is to save enough to cover basic living expenses for three to six months, but that may no longer be sufficient. Therefore, the amount you need to save will depend on your personal circumstances.
Rainy Day Fund Savings Bank– Drop bills and loose change through the slot on top of the bank and remove back panel to access your savings. You CAN take control of your money. Build up your money muscles with America's favorite finance coach.
---
Develop a Side Hustle or Gig
We strongly recommend creating an alternate source of income in the new year. The pandemic taught us that events beyond our control can derail the best-laid plans. We should be prepared for alternative scenarios in case you are not able to work right up until your desired retirement date.
Side hustle ideas: Sell things on eBay (Start small by selling items for around $20 or less – you'll keep your costs down), freelance (working as a freelancer is a super legit side hustle. Now that more and more companies, including big ones, are outsourcing to freelancers)
Side Hustle Business Planner: Income and Expense Tracker to Organize goals, Budgets, and Agendas for Small Businesses. Starting a Business QuickStart Guide: The Simplified Beginner's Guide to Launching a Successful Small Business.
---
Take Advantage Financial Opportunities
Believe us when we say that the pandemic has forced us to reduce spending and to reconsider things that we saw as must-haves in the past. With that being said, this is also a good time to review your budget. With interest rates at record lows, you may be able to refinance your mortgage or student loans and lower your monthly payments.
---
Ask for Advice
A good budget coach is willing to help you formulate and work through your budget for the first few months. This coach can help you if you are overwhelmed by the budget process. It doesn't have to be a difficult experience to get your debt paid off, money saved, and progress made towards your financial goals. Invest in yourself and your financial future so that you won't ever need to worry about your finances again.
Need to get started? We are here to help! Check out our financial services and schedule free 15 minutes consultation today!
---
Remember your budget is key to success. It is the tool that will give you the most control of your financial future. Your budget is the key to achieving the rest of your plan.
Keep steadily working toward your long-term goals, but also start to focus on the most important short-term goals you have set for yourself.
The truth is, anyone who can control their spending and put effort into their finances can reverse the scarcity mindset. By letting your money work for you, you can become wealthy if you control your spending – no matter your income level.
---
We hope you all enjoyed this post, Personal Financial Outlook for 2021! We had a great time rounding up these, practical, and affordable budget ideas for you and we hope they inspired you to save money and start the new year with renewed determination.
---
Did you find these ideas listed in this article helpful? What are some of your ideas? How have they worked for you? Let us know in the comments.
If you did love this post, be sure to subscribe or Get In Touch(on desktop) or scroll down (on mobile)! Not ready to commit like that? Follow us on one of the social media platforms to never miss out on anything over at BudgetedLifestyles!
If you enjoyed this article, share it with your friends, on Instagram, Pinterest, or Facebook. Thank You!
---
"It is in times of financial hardship that families must by necessity come closer together and reaffirm their love more frequently. ― Zachariah Renfro