Best Beauty Hacks on a Budget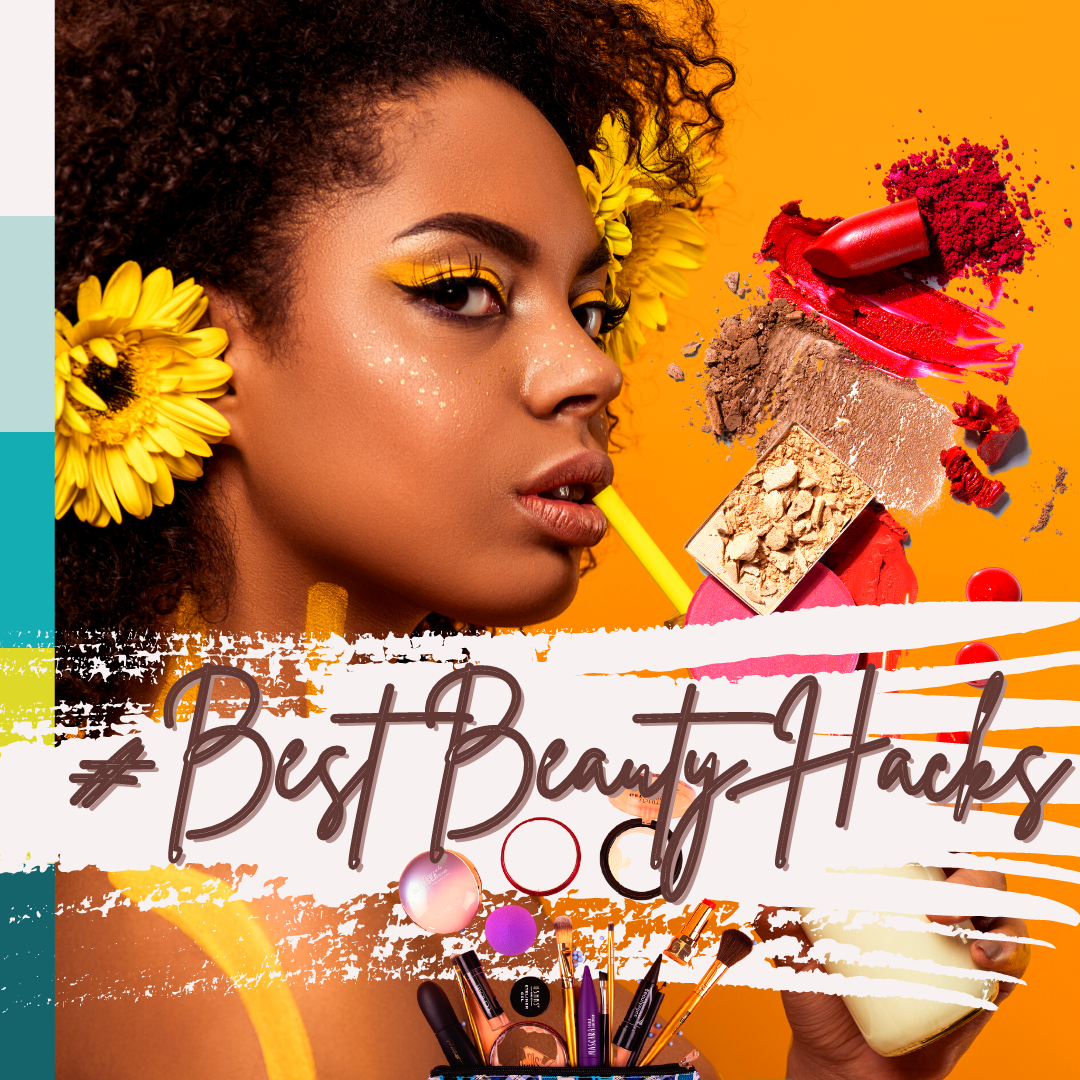 Beauty care is simple if you know the right tricks and hacks. There are so many ways to look and feel great on a budget, that you may never have considered. Trust us, you don't always need to spend hundreds of dollars for that scrub, moisturizer, or face mask. Just do it yourself and watch the amazing results while you save your hard-earned cash. Try some of our favorite beauty hacks.
Skincare Hacks
Your skin needs intensive personal care and who best to do it than yourself. Here's a few:
Many studies and dermatologists state that tea tree oil is great at fighting skin bacteria and calming inflammation. Tea tree oil is huge on treating acne and it can be incorporated into your everyday beauty routine. A small bottle can go a long, long way and be used for a variety of things! Simply add a few drops of the oil to boiling water as well as a few drops of another favorite essential oil. Massage onto face before bed.
Another beauty hack when on a budget is the green tea detox. A green tea detox bath cleanses your whole body from toxins and dirt, returning freshness to the whole skin. Just put 6-10 herbal green tea bags in your bathtub. A green tea bath rejuvenates the skin.
DIY Natural Sugar Scrub:
Sugar, Sugar! Baker sugar or Castor sugar can be an amazing scrub for both your face and the body. A spoonful of sugar mixed with lemon juice or water when gently applied to skin exfoliates and provides the ultimate scrub. Rinse with cool water to get fresh and soft skin.
Hair Care Hacks
Egg Mask- Moisturizing and Replenishing Hair
We have all heard of the nutritional benefits of eggs. Eggs have been known for their ability to replenish hair and restore softness and shine. Though the consistency may seem off-putting, crack a few egg whites into a bowl, apply to damp hair and comb through. The eggs whites will make your hair a lot stronger, which will help it grow faster since the ends won't be breaking off.
Hair Hack for Flyaways
Whether your hair is down or styled in an up-do, fly-a-ways are inevitable. A simple trick to make baby hairs lay flat is to spray a toothbrush with hairspray, hair jam, and brush over your hairline. This will keep everything smooth without making your hairstyle crunchy.
In Between Hair Wash Session
We'll admit, we all go without washing our hair a few too many days in a row. A simple hack to keep hair smelling fresh is to spray your favorite perfume on your brush and comb through your hair. This will give it an aromatic smell, which will hide the fact you skipped washing it. Go on….try it now!
Dish Soap to Tapper Down Color
This hack was the weirdest hair hack we've tried, but it worked. Ever been so obsessed with hair color, and then tried it, but it just didn't work out? Just try adding a drop or two of all-natural dish soap to your regular shampoo. Using a natural product avoids adding any extra harsh chemicals to the mix while helping to dial the intensity of your color job down by two to three shades.
Makeup Hacks
Need some extra ways to make your makeup and skin look flawless? Here are a few more that we love:
Get Dewy-Looking Skin
Getting dewy skin requires one simple step. Mix a sheer foundation or concealer with a hydrating facial oil or moisturizer and apply it with your makeup blender. This will give you a no-makeup makeup feel with a beautiful, natural-looking glow.
Test Foundation and Concealer on Your Neck, Not Your Face
We've all been there: Trying to work out the perfect foundation or concealer shade while standing in a beauty store or pharmacy. The skin on your neck is the best place to swatch. That's because it's more reflective of your true skin tone!
Check Your Look Under Different Lighting
This hack seems obvious, but it's super easy to forget—and then you risk showing up to work or wherever you're headed with makeup that's less than flattering under different lighting. To avoid that awkward situation, make sure to take a quick look at your makeup in a few different lighting situations, including indoor and outdoor lighting.
Use the Finger Technique
To help keep your lip color on your lips and off your teeth, use this classic makeup hack. Apply your lipstick, then making a big pucker with those lips — put your finger in your mouth, pull it out, and any lipstick that would have stuck on those lips is now on your finger instead!
Clean Those Makeup Brushes!
A great makeup application starts with clean makeup brushes. No need for expensive gadgets or products to clean your brushes, though. You can clean your brushes by filling the sink with warm water and a little bit of gentle baby shampoo.
---
Beauty products and cosmetics are high priced luxuries. You get a little amount in small packages after spending a huge sum of money. Fear not! There are hundreds of such beauty hacks for all your small and big beauty related issues and trying them won't hurt you. Most of them might work for you better than the products in the market. With these in your back pocket, it won't be long before everyone thinks you a professional.
Stay natural, stay beautiful!
---
Did you find the strategies listed in this article helpful? What are some of your ideas? How have they worked for you? Let us know in the comments.
If you enjoyed this article, share it with your friends, on Instagram, Pinterest, or Facebook. Thank You!
Need more help? Contact us budgetedlifestyles@gmail.com or DM @budgetedlifestyles.
**This blog contains affiliate links, but all opinions are our own and we would not promote products that we haven't either a) tried ourselves or b) done our research on! Please see our disclaimer for more information.**
"Sometimes people are beautiful.
Not in looks.
Not in what they say.
Just in what they are."
― Markus Zusak